Hole In My Heart Vodcast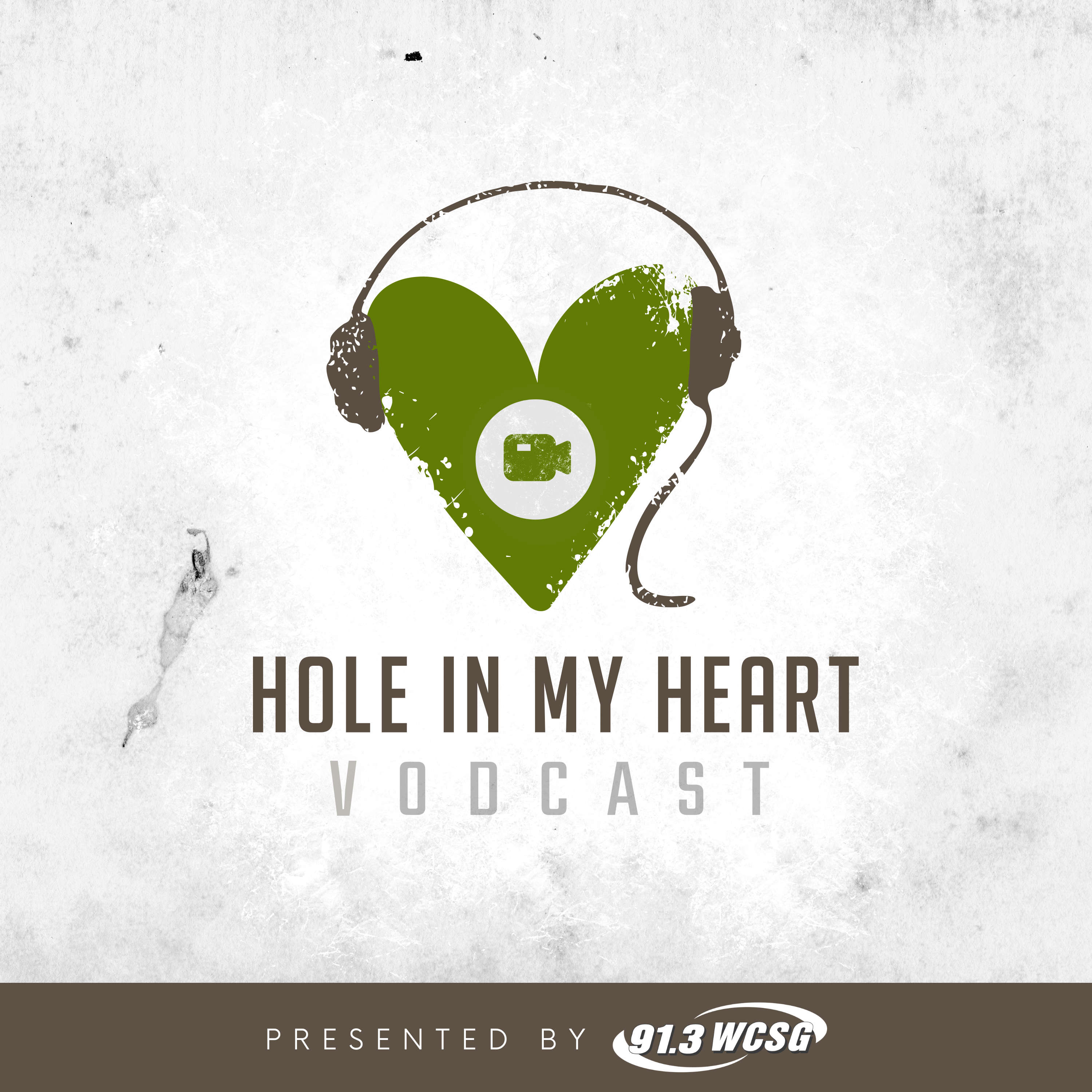 WCSG is excited to present the Hole In My Heart Video Podcast with Laurie Krieg, Matt Krieg, and our very own Steve O'Dell!
· Listen to the audio version of this podcast
· Learn more about Laurie & Matt Krieg
The purpose of the Hole in My Heart Podcast is to talk about how the gospel is good news for everyone every day.
Host, teacher, and author, Laurie Krieg, and her husband and licensed-therapist, Matt Krieg, partner up with Producer Steve to engage in challenging topics such as shame, trauma, and anxiety.
We apply a historically-biblical sexual ethic to the topics of marriage, sexuality, and porn-addiction and funnel all those conversations through the hope-filled good news of the gospel.
New Episodes to Watch Uploaded Every 2 Weeks!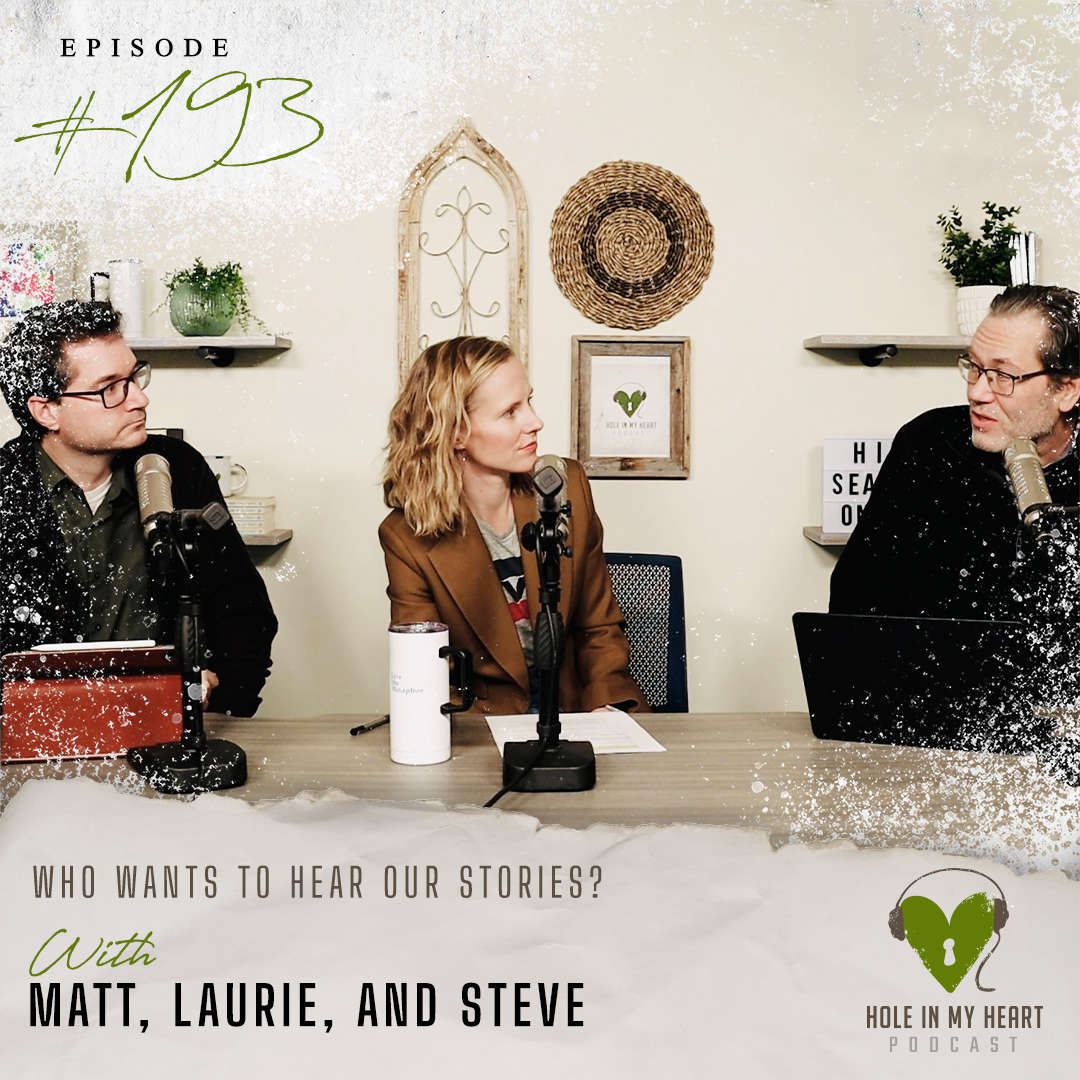 Episode 193 - Who Wants To Hear Our Stories?
Posted by: Hole In My Heart Podcast | Friday, March 10th, 2023 (12:42pm)
Who are these people behind the microphones?  Who is Steve? Who is Laurie? Who is Matt?  In this episode, listeners get to know them!
---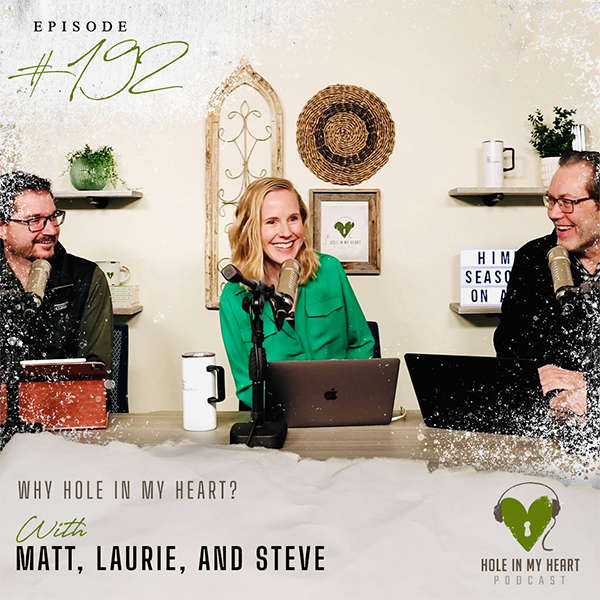 192 - Why Hole In My Heart?
Posted by: Hole In My Heart Podcast | Thursday, February 23rd, 2023 ( 3:54pm)
Laurie, Matt & Steve get behind the microphones (and cameras!) to reacclimate longtime listeners and welcome new ones.
---
Family-Friendly Commercial-Free