Business Partners
WCSG Business Partners
Area businesses and non-profit organizations can be a part of WCSG!
Our partnerships are designed for your situation and may include on-air messages, web presence, and more.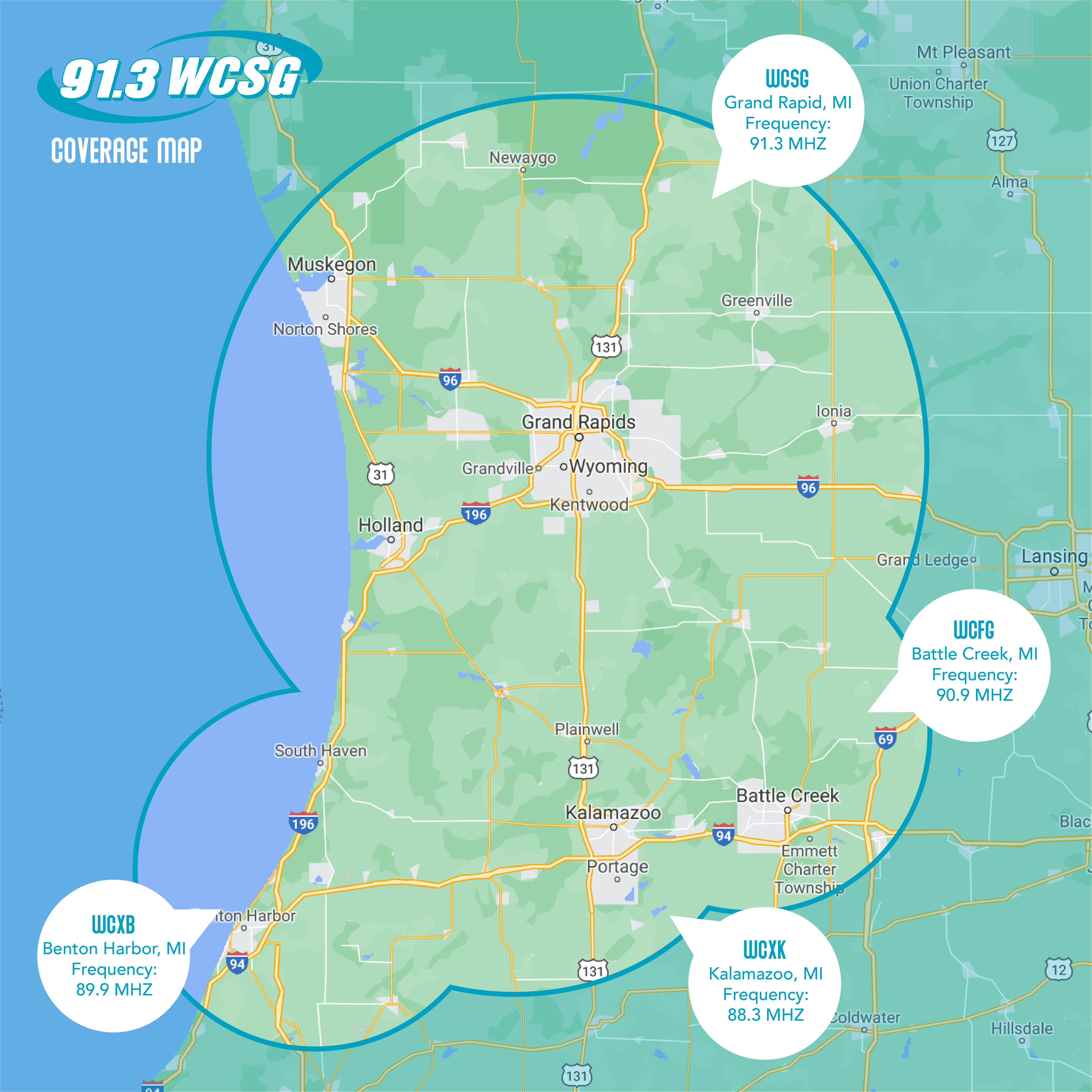 Would you like to support the businesses and organizations that partner with WCSG?
View our current business and nonprofit partners either alphabetically or by category by clicking below:
WCSG Business Partners List

How do I become a partner?
If you are interested in a business partnership with WCSG, please contact Russ Clark, Director of Business Development:
Office | 616-942-1500
E-mail | russ@wcsg.org
Family-Friendly Commercial-Free