WCSG Days of Giving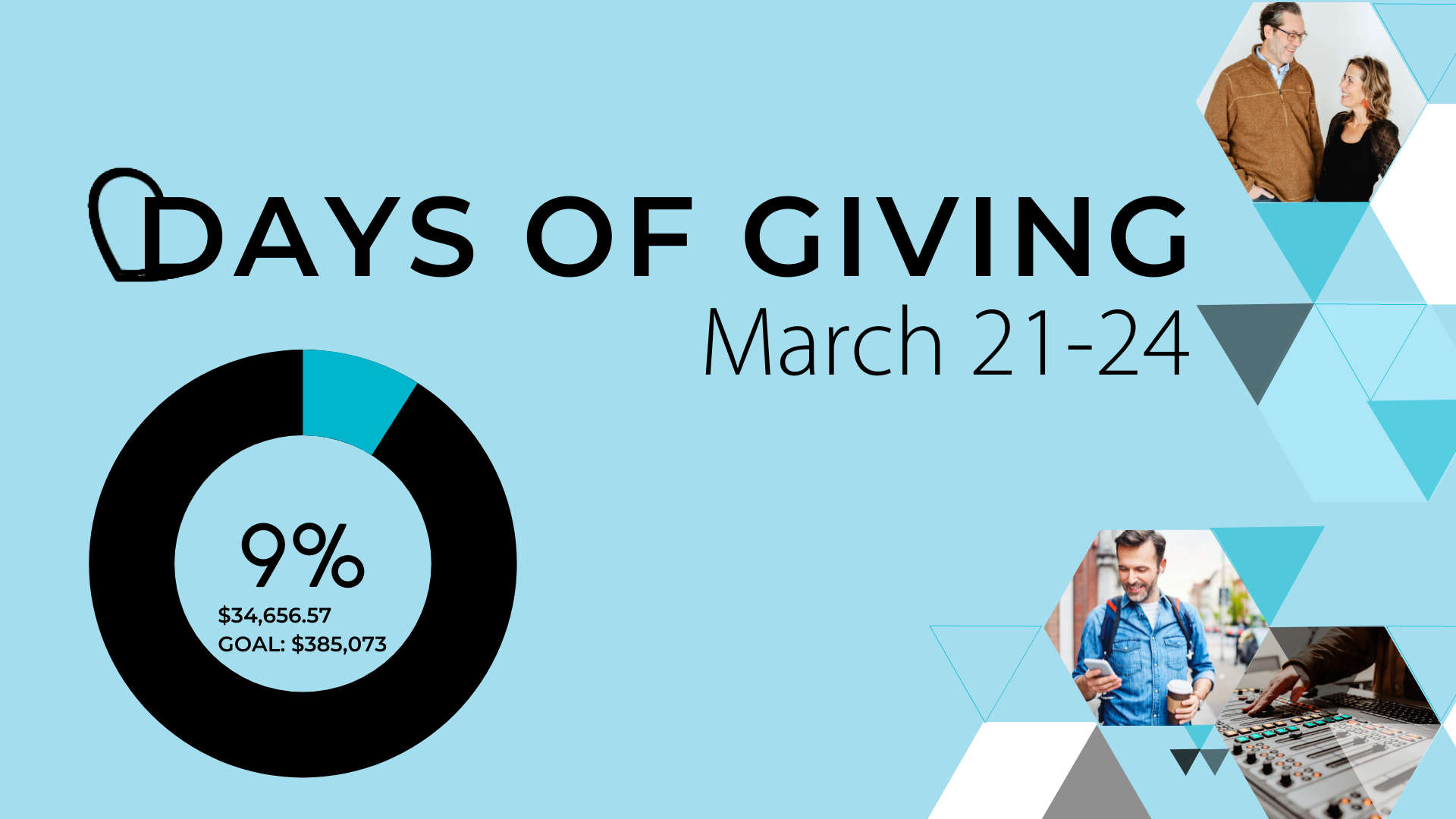 Thank you for choosing to support WCSG during Days of Giving and all through the year.
Your gift helps more people grow in Christ and leaves a legacy for future generations.


---
Show your consistent support for WCSG by giving a recurring gift every month.

Your monthly sustaining gift allows WCSG to encourage listeners like you every single day. Give $50 or more a month and become a Sustainer Club member and have access to early bird ticket sales, special events and exclusive WCSG swag.

Have a positive impact in your community through single gifts to WCSG.

Support your community through a financial gift that allows WCSG to provide encouragement to listeners like you.

Dedicate a day to celebrate, honor, or remember a special event or person on the air.

As a Daysponsor your gift of $1200 includes a customized radio "spot" on your special day. You've invested in WCSG, so we want to invest in you by hearing your story.
---
Through a monthly sustaining, all at once, or daysponsor gift you can partner with WCSG to impact the lives of over 190,000 listeners PER WEEK!
It takes a team to encourage thousands and we simply can't do this without you.

You can:
• Call 1-888-942-9274 to give over the phone
• Give online by choosing from the options above
• Mail a check to 3181 Bradford NE, Grand Rapids, MI 49525 or
• Contact us by email at gifting@wcsg.org

Your support makes a real, lasting impact in the lives of those who hear God's story. Thank you!

---
God's Story through Your Story
"I found myself struggling with a number of challenging situations and wanted to influence my day with positive and encouraging music. I've really come to appreciate the station and I'm very thankful!"

"Love your station. Uplifting music, very kind DJs, and no annoying ads. Thank you!"

"It's the music that is wonderful, but also the people that are on air. They are wonderful with how they relate to the people and they are so understanding."

"Thank you for your daily encouragement! Focus on the Family broadcast at 5:30 every morning really helped with raising our three sons, who are now grown and married. So blessed by your ministry!"

"Just want to say 'thank you' for being a radio station I can listen to on my way to and from work, and feel encouraged when I reach my destination."
Family-Friendly Commercial-Free