194 - Let's Define Some Things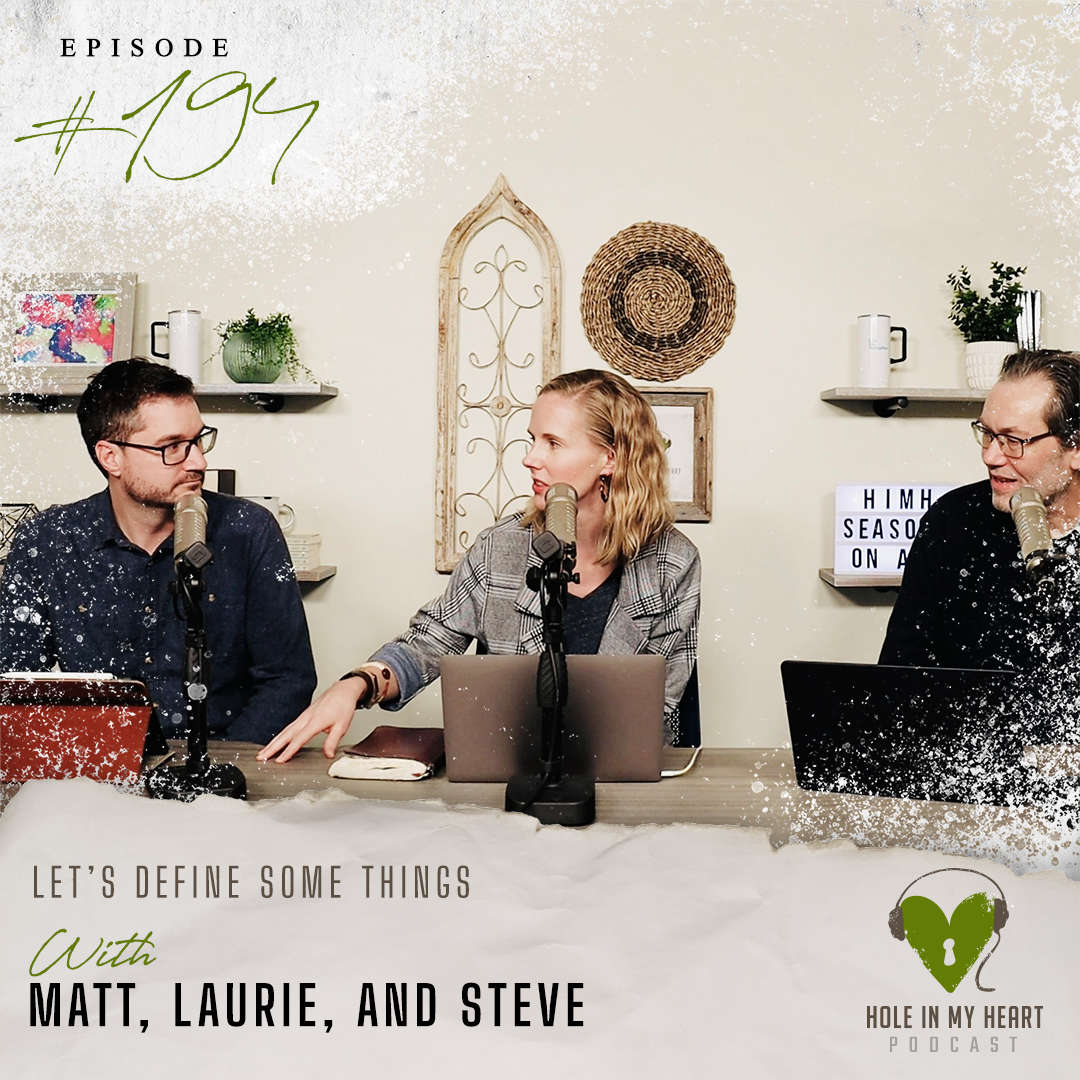 Posted by: WCSG & Hole In My Heart Ministries | Thursday, March 23rd, 2023 ( 5:14pm)
Whenever we hear people talking about some of the topics we engage in (sexuality, marriage, addiction, sin, repentance, trauma, etc.), we hyper-tune our ears for what they believe and how they hold to what they believe.
If you're curious about the gangs views, this is the episode for you!
Today they answer:
--What is our philosophy of approaching the LGBTQIA conversation?
--Why do we start the sexuality conversation with talking about the purpose of our lives?
--Why do we usually use "LGBTQIA" and not "same-sex attracted"? (But are willing to use either?)
--How do we view inborn sin vs. internal, created-order goodness?
--How might we encourage you to respond when someone tells you "I am gay?"
EPISODE HIGHLIGHTS:
"We need to submit all of these identities to Christ. Whether that is our sexual identity (heterosexual, not straight, LGBTQIA, etc.), or being a mom, or being a white evangelical in America. Am I submitting all of my identities to Christ and letting him sift out the garbage because there is garbage in all of it?" —Laurie Krieg
"If you go into a hyper-conservative situation and you say, 'I am gay,' they might be picturing the most extreme stereotype they have that might be very inaccurate to the way you live your life. Vice versa, if you go into a more liberal community or within the LGBTQIA community and you say, 'I'm same sex attracted,' that might be a trigger for them to think, 'Oh, this is an ex-gay narrative, and they think I need to be straight in order to be saved' (and that's not what you mean). Therefore, changing the words that you use based on the context helps you to be more understood." —Matt Krieg
HIMH Show Notes: https://lauriekrieg.com/podcast/
Learn More About HIMH: https://lauriekrieg.com/podcast/
* This podcast and its content are designed and intended to provide a place for conversation. Topics and advice covered in this podcast should not be taken as professional medical advice or emotional or spiritual counsel. If you or a loved one needs professional help, they should seek a licensed professional. The views covered and discussed in this podcast do not necessarily reflect those of WCSG radio or Cornerstone University. Ideas presented are not necessarily endorsed by WCSG radio or Cornerstone University.
Family-Friendly Commercial-Free