7/8/21 - WCSG Travelin' Together: Lakeshore Museum Center Walking Tours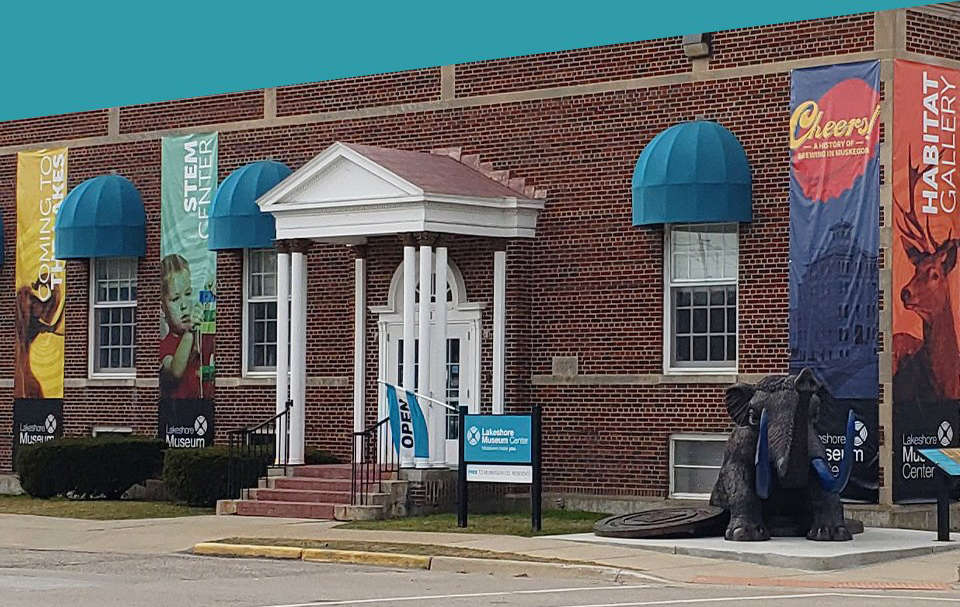 Posted by: Joel Hill | Thursday, July 8th, 2021 ( 5:59am)
We'll go for a short walk along the shoreline as part of our WCSG Travelin' Together series.
You'll gain a richer understanding of Muskegon's past as well as the present through group walking tours offered by the Lakeshore Museum Center. Jackie Huss says these are 90 minute explorations of many of the historic businesses and residences of some of the more influential people of the area.
Huss says you've probably passed by the structures and not realized the amount of history nearby.
"They've just gone through so many changes over the years that people, you know, have no idea what they were originally built for. They might house a restaurant or a brewery or something like that today. But we look at what they were built for originally and then kind of how they've changed over the years."
Many of the structures originate in the 1880's and 1920's. The buildings themselves have changed little, at least from the outside.
"The exterior of the historic buildings are maintained like they would have looked like originally then modernized on the interior. Some of the buildings, the owners will try to retain like the original hardwood floors or tin ceiling."
Tours will be broken down into two categories – the historic tour and the Art & Architecture tour. On this tour you'll stop at public art installations, murals and take in the architectural styles of downtown buildings.
The walks themselves will cover just over a mile but are not strenuous. However, a good pair of walking shoes are recommended. The tours are offered on alternating Monday's and Thursday's through September 2nd. Huss says they'll also offer private tours if you can't make the public walking tours. Visit www.lakeshoremuseum.org for information on times and costs.
Family-Friendly Commercial-Free