5/12/22 - WCSG Travelin' Together - Harietta Fish Hatchery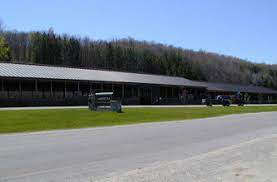 Harrietta Fish Hatchery is free and open to the public for learning more about two popular fish species in Michigan. Image courtesy of the Michigan DNR.
Posted by: Joel Hill | Thursday, May 12th, 2022 ( 5:59am)
If you love fishing, or just want to know a little more about a favorite species in Michigan, then a quick trip to a hatchery may help you better understand more about this popular pastime.
The Harrietta State Fish Hatchery near Cadillac is a major rainbow and brown trout rearing facility, producing millions of fish for re-introduction into Michigan waterways, with a combined economic impact of between 5-11 million dollars annually. The facility boasts well water fed tanks to help populate the species, as well as an interpretive room to provide information on local watersheds, a viewing room, and hands on learning opportunities.
The hatchery is free and open to the public all week long. For more information visit Harrietta Fish Hatchery.
Family-Friendly Commercial-Free