4/6/23 - WCSG Travelin' Together Series - Sea Life Michigan Aquarium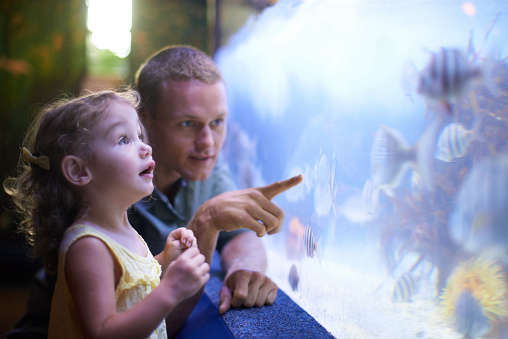 istockphoto unsplash.com
Posted by: Becky Carlson | Thursday, April 6th, 2023 ( 6:00am)
(Auburn Hills, Mich.) - The Sea Life Michigan Aquarium is located in Auburn Hills, at Great Lakes Crossing Outlets. It's about a two-hour drive from the Grand Rapids area.
It is the state's largest aquarium with over 250 species and 2,000 creatures, including sharks, rays and green sea turtles.
They have a number of Spring Break specials taking place through April 16th.
The exhibits include a fresh water lake, a coral reef, a shipwreck, an interactive touch pool, and an underwater ocean tunnel.
The aquarium is a premier family-friendly attraction with a focus on interactive fun and takes about one to two hours to go through and enjoy the full Sea Life experience.
Visitors are able to journey through the lakes, to the depths of the ocean and meet the amazing creatures that live there.
A variety of ticket price packages are available.
They also offer home school family fun during the week of May 15-19, 2023.
There are other special days and ticket prices available including special rates and activities for seniors, youth groups, summer camps, and friends and family groups.
More information is available on their website: visitsealife.com/michigan.
Family-Friendly Commercial-Free