4/28/22 - WCSG Travelin' Together Series - Indiana Dunes National Park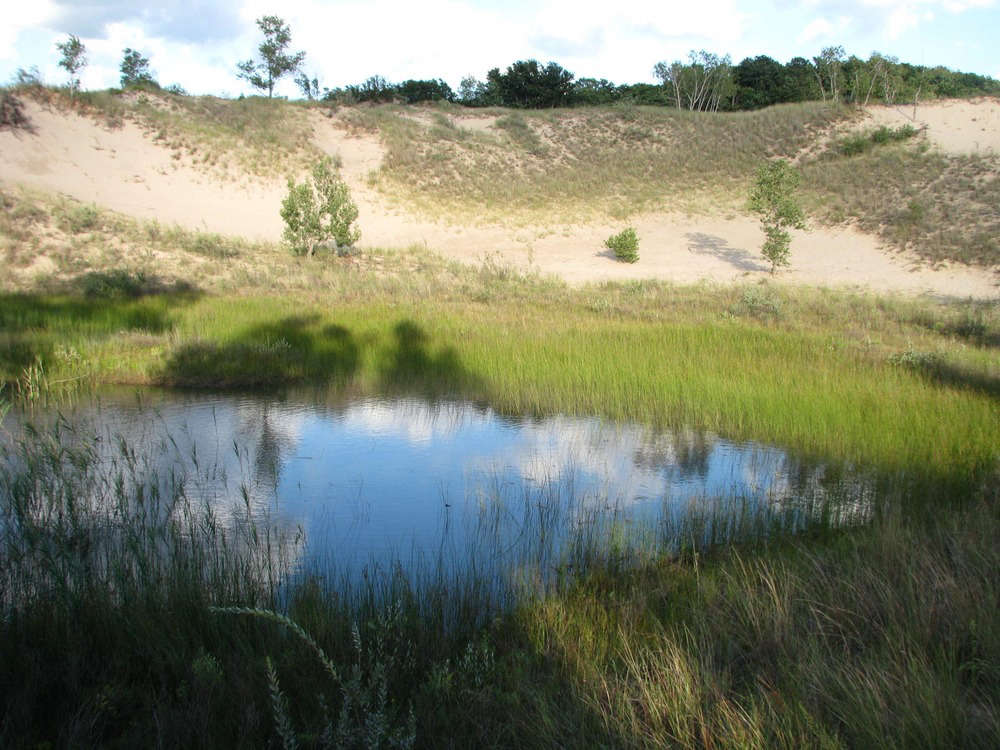 Indiana Dunes offers the most diverse bioloigal habitats in the region. Image courtesy of the NPD and Michelle Michael.
Posted by: Joel Hill | Thursday, April 28th, 2022 ( 5:59am)
As part of our WCSG Traveling Together series, we're exploring the home of one of the most diverse biological habitats in the region.
Indiana Dunes National Park is just a two-hour drive from Grand Rapids, but it provides multiple opportunities to explore bogs, dunes, marshes and prairies, just minutes from the shoreline of Lake Michigan. Nestled between Michigan City and Burns Harbor, the park offers miles of trails to explore by vehicle or by using your feet. The park has also been recognized as the most pet friendly attraction in the state of Indiana.
The 15-thousand-acre park offers self-guided tours plus opportunities for horseback riding, kayaking, and birding, along with multiple camping activities. Spring wildflowers are in abundance during this time of year, so bring your bike to cross the Calumet and Porter Brickyard trails to get a closer look.
For more information, visit Indiana Dunes National Park.
Family-Friendly Commercial-Free