3/31/22 - WCSG's Travelin Together - Kalamazoo Valley Museum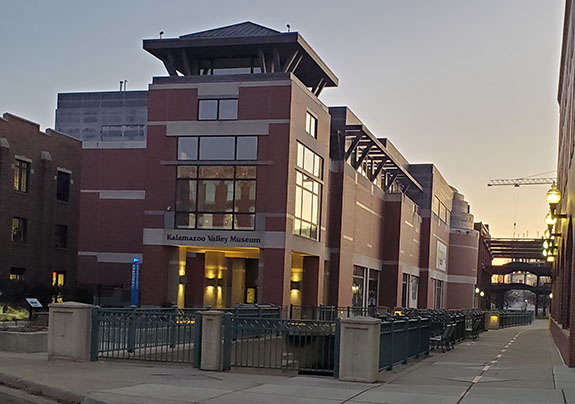 The Kalamazoo Museum is offering their latest exhibit - Toys: The Inside Story. Image courtesy of the Kalamazoo Museum.
Posted by: Joel Hill | Thursday, March 31st, 2022 ( 5:59am)
For Our WCSG Travelin Together series today, you have permission to play with these toys.
The Kalamazoo Valley Museum's main exhibit is Toys: The Inside Story exhibit. If you've ever wondered how a jack-in-the-box or etch-a-sketch works, you will get to examine the inside mechanisms of these and various other popular toys.
The museum is operated by Kalamazoo Valley Community College, and boasts an impressive collection that's been with the museum since 1881. The museum not only operates the permanent collection, but also hosts multiple exhibits designed with families and children in mind. The museum is billed as a 'hands-on' style of museum where much of the collection is open for exploration.
A planetarium is also part of the museum, with multiple programs offered throughout the day. Check with the museum for showtimes.
Your free admission also gives you permission to wander multiple floors, where over 50-thousand artifacts are on display. For more information, visit Kalamazoo Museum..
Family-Friendly Commercial-Free