12/2/21 - WCSG Travelin' Together: Jurassic Quest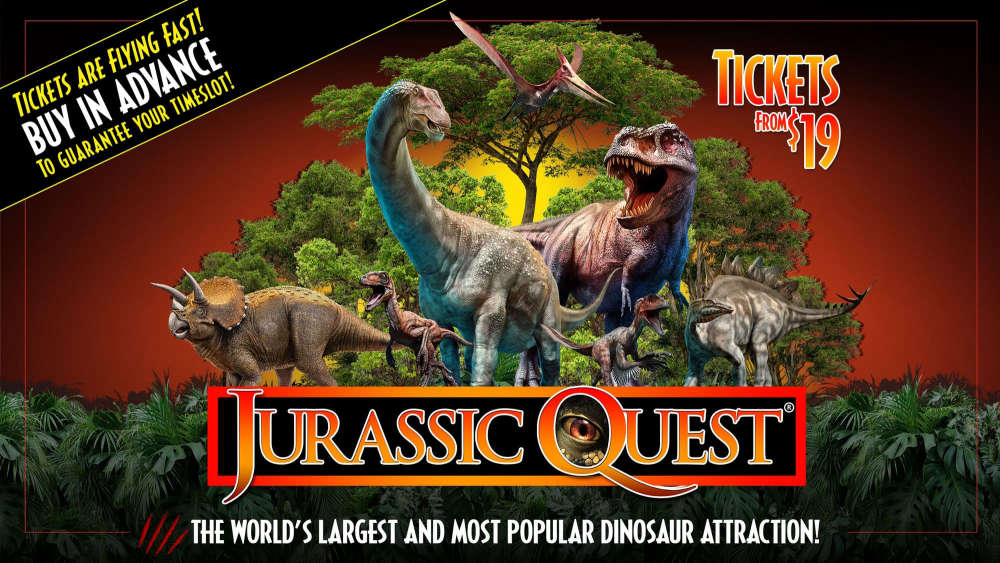 jurassicquest.com
Posted by: Becky Carlson | Tuesday, November 30th, 2021 ( 9:41am)
The largest and most realistic dinosaur exhibit in North America returns to the Detroit area.
Jurassic Quest will be at the Suburban Collection Showplace in Novi for a limited run December 10-19,2021. (closed Dec. 13 & 14)
Jurassic Quest is a unique experience for the whole family and includes more than 100 life-like dinosaurs, dinosaur themed rides, live dinosaur shows, interactive science and art activities, the "Triceratots" soft play area, animal art tattoos, bounce houses and inflatable attractions, photo opportunities, and more.
The Suburban Collection Showplace is located at: 46100 Grand River Ave, Novi, Michigan.
Cost for entry:
Kids & Adults: $19 / $22
Seniors: $18 / $20
Kids unlimited rides (includes entry): $33 / $36 for all-you-can-ride access to dinosaur rides, inflatables, fossil dig.
COVID-19 safety measures will be in place.
More information: jurassicquest.com.
Family-Friendly Commercial-Free