12/16/21 - WCSG Travelin' Together Series - Ice-Skating Facilities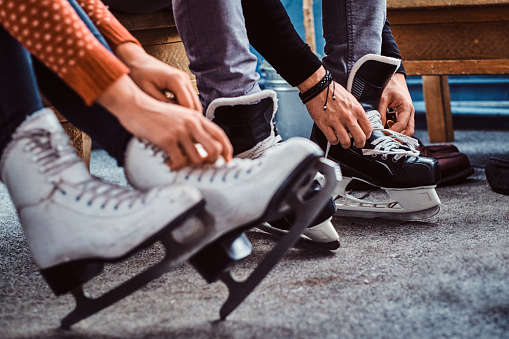 iStock Photo on unsplash.com
Posted by: Becky Carlson | Thursday, December 16th, 2021 ( 6:00am)
The abnormally warm temperatures these last few days don't necessarily have us thinking about outdoor winter activities. But our WCSG Travelin Together Series takes a look at ice-skating opportunities.
It will be awhile before outdoor rinks and lakes freeze over to safety skate, but there are a number of indoor facilities available close to home. Many offer ice-skating, rentals and lessons.
If you are looking for an activity over Christmas break or during the winter months, there are a number of indoor ice-rinks.
Many in Grand Rapids would go downtown to Rosa Parks Circle, but due to construction, that's closed this year. The Van Andel Area is planning to offer public skating. They hope to open the arena multiple times throughout the winter and use a reservation system.
There are a number of indoor ice-rinks in the West Michigan area:
Griffs Ice House Belknap Park, Georgetown Township, and Holland
Eagle Ice Center, Patterson Ice Center, Walker Ice & Fitness Center, Kentwood Ice Arena, Southside Ice Arena
Lakeshore Sports Center in Muskegon
Garden Ice Arena in St. Joseph
The Rink in Battle Creek
Lawson Ice Arena in Kalamazoo
Family-Friendly Commercial-Free