1/20/22 - WCSG's Travelin Together - Grand Haven Winterfest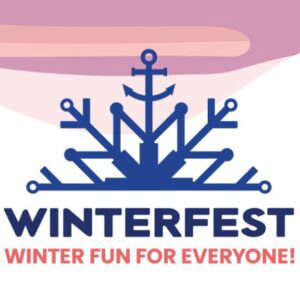 The Grand Haven Winterfest has something for everyone in the family to enjoy. Image courtesy of Winterfest. 1/20/22.
Posted by: Joel Hill | Thursday, January 20th, 2022 ( 5:59am)
The 43rd Annual Winterfest kicks off next week with dozens of activities and events to celebrate winter in West Michigan. Visitors to Grand Haven from January 27-30th, will enjoy the glow bowl, an opportunity to get decked out with anything that glows, flashes, or lights up.
You can also participate in the family dog pull, Sleepwalker Run, beach volleyball in the snow and the ever popular Cardboard Sled Race at Mulligan's Hollow. There's also a ski and snowboard competition to close out the weekend events.
Food and drinks will be available throughout the event as well as spaces for you to warm up outside.
You can learn more by visiting Grand Haven Winterfest for more information.
Family-Friendly Commercial-Free