1/19/23 - WCSG Travelin' Together - Tri-Cities Historical Museum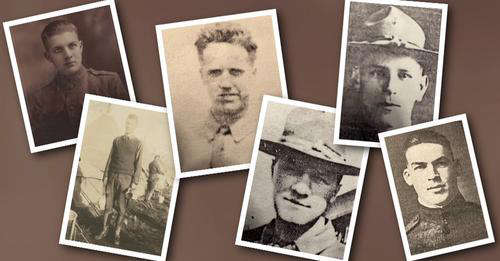 17 WWI veterans from Grand Haven are elligible to receive a Purple Heart. Image courtesy of the Tri-Cities Historical Museum in Grand Haven. 1/19/22.
Posted by: Joel Hill | Thursday, January 19th, 2023 ( 6:00am)
Among the hidden gems of history is the Tri-Cities Historic Museum in Grand Haven.
As part of our WCSG's Travelin' Together series, we will explore the museum, which is hosting a special ceremony for Veterans this weekend. The museum houses two floors of exhibits, including an old-time soda fountain, trading post and frontier cabin. The museum also houses a collection of over 70-thousand artifacts, collected from the region.
This weekend, the museum is hosting a special ceremony recognizing 17 Grand Haven area soldiers from WWI eligible to receive a purple heart, for sustaining wounds during combat operations. The ceremony begins at 1:30 and requires an RSVP. For more information, visit Tri-Cities Museum.
Family-Friendly Commercial-Free