195- Intro to the Identity Series: I Am Loved by God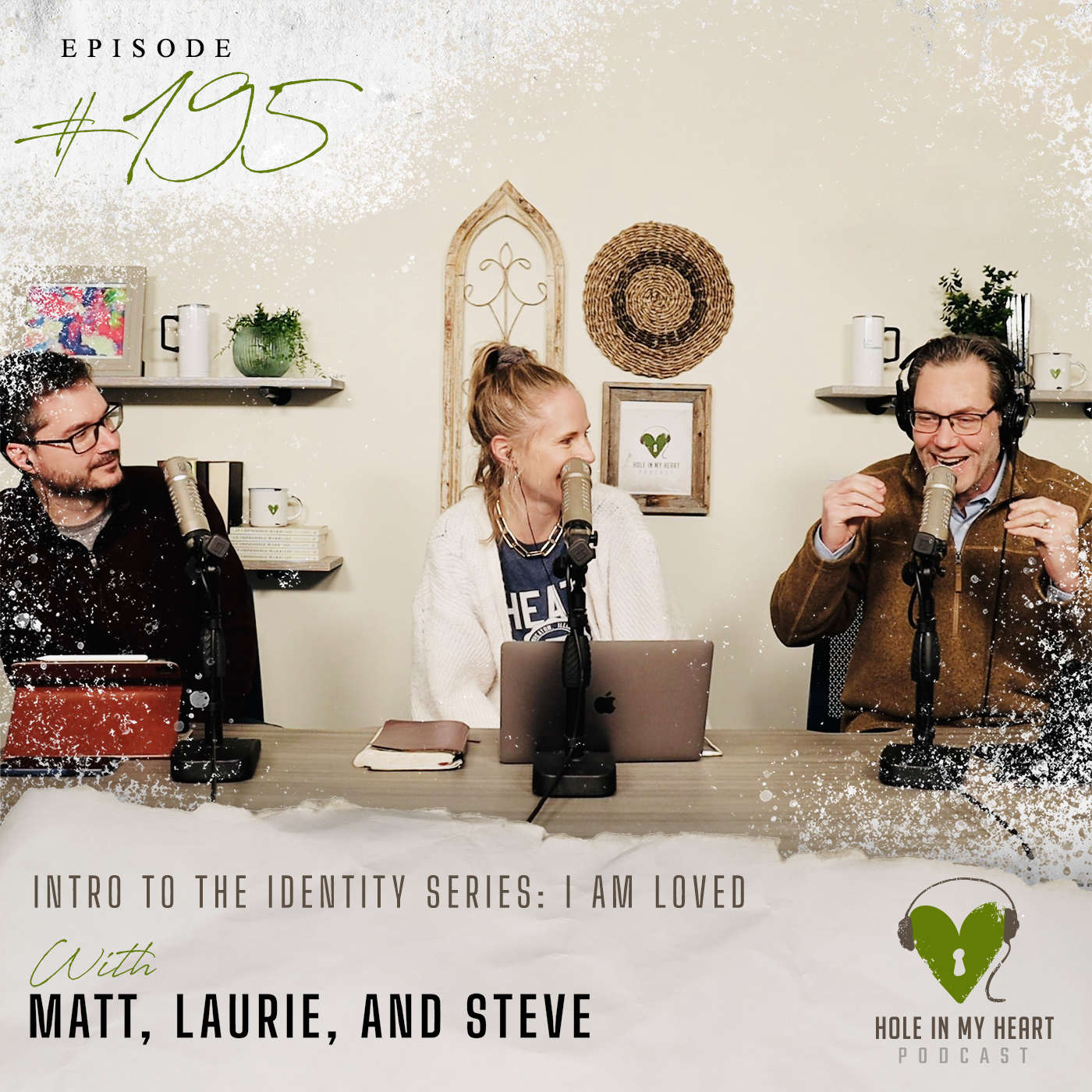 Posted by: WCSG & Hole In My Heart Podcast | Thursday, April 6th, 2023 ( 4:37pm)
Join us Laurie, Matt, & Steve as they talk about the origin of this series and more!
-What comes to mind when you think of yourself?
-Why did engaging the sexuality conversation attack Laurie's identity so deeply?
-What are some of our "templates" or defaults of how we perceive ourselves, and how can we shift them if they are unhealthy or sinful?
EPISODE HIGHLIGHTS:
"I've been doing this conversation for nearly a decade now, and I'm going to be one to push the brakes and not the gas when it comes to anxiety over this thing…. [But] I sense the enemy is trying to attack who we are—our identity. He's been doing that since Adam and Eve, but there is something extra right now. And instead of roll over and say, 'Whatever!' Let's engage it with grace and truth and courage." —Laurie Krieg
"I was driving down the Beltline and I was weeping. 'Okay, try to stay together, I'm driving! I need to be able to see the road.' I was weeping the whole time, because it was like God saying 'Don't you worry my child, I will hold you.'" —Matt Krieg
"If you guys use Microsoft Word [you may know] you can do File—>New—>From Template…. 'Oh, there is my old template.' Seeing myself as a shell as a person who is only good for giving to others and doesn't have worth in and of herself… I can wake up every day and say, "File—>New—>From Template: Worthless. File—>New—>From Template: You have to perform your to get value (or be perfect). What are your templates?" —Laurie Krieg
-
HIMH Show Notes: https://lauriekrieg.com/podcast/
Learn More About HIMH: https://lauriekrieg.com/podcast/
* This podcast and its content are designed and intended to provide a place for conversation. Topics and advice covered in this podcast should not be taken as professional medical advice or emotional or spiritual counsel. If you or a loved one needs professional help, they should seek a licensed professional. The views covered and discussed in this podcast do not necessarily reflect those of WCSG radio or Cornerstone University. Ideas presented are not necessarily endorsed by WCSG radio or Cornerstone University.
Family-Friendly Commercial-Free