Pray for Afghanistan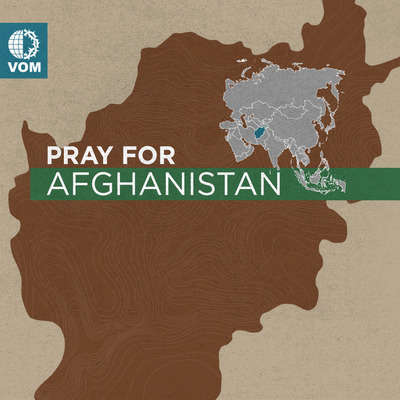 Image courtesy of VOM USA
Posted by: Dodd Morris | Tuesday, August 17th, 2021 ( 3:50pm)
Please pray for wisdom for Afghan believers deciding whether to stay in their country or flee. "It is absolutely crucial that we lift them up in prayer," Tom Nettleton of The Voice of the Martyrs USA says.
VOM helps believers who want to relocate, but that isn't an option for everyone. "Our contacts in Afghanistan heard directly from some Christians who are saying, 'Listen, God has placed us here; He will sustain us, He will get us through this,'" Nettleton says.
"They are choosing to stay, to be a lighthouse [and] a minister of the Gospel, despite what they know is coming."
Pray for discernment and God's protection over believers, whether they choose to go or stay. Pray also for Gospel opportunities "in a time when the Afghan people are open to hearing the Word of God," Nettleton requests.
"We've heard reports of an openness among Muslims who are watching what the Taliban is doing. Remember, the Taliban says, 'We are the best Muslims, we are following Muhammad the way he should be followed,' and so when they come in, and there is violence and abuse of women, people look at that and say, 'Wait a minute, if that's what the best Muslims do, what other teachings are out there?'"
Excerpts from Katey Hearth (Mission Network News)
Family-Friendly Commercial-Free