A Dutch Bicycle Band is Coming to Tulip Time!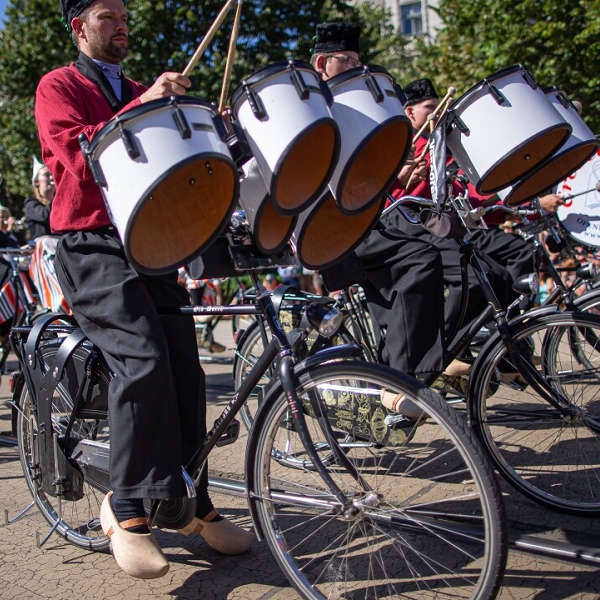 Source: CRESCENDO BAND || https://www.fox17online.com/
Posted by: Jeremy & Amanda | Thursday, January 12th, 2023 ( 6:59am)
The Crescendo Dutch Bicycle Band started by the father of a Grand Rapids man more than 100 years ago, will be making it's U.S. debut by spending a week in West Michigan and performing at Holland's Tulip Festival!
Crescendo Band will play all weekend long at Tulip Time! All of their performances are free and will be held at Ray Smith Stadium on the campus of Hope College.
Friday, May 12 - 11 a.m., 2 p.m., and 7 p.m.
Saturday, May 13 - 11 a.m., during the Volksparade at 2 p.m., and at the stadium again at 7 p.m.
Sunday, May 14 - Final concert at 11 a.m.
Read the full story about the bicycle showband Crescendo, head HERE!
Additionally, Tulip Time has now open registration for volunteers for the week-long festival. Tulip Time says it takes over 800 volunteers to run the festival. You can register to volunteer at the Tulip Time website.
There are a few other fun things to look out for at this year's festival that you can find HERE!
Family-Friendly Commercial-Free