3 Things @ 9:13 with Jeremy & Amanda (06-09-23)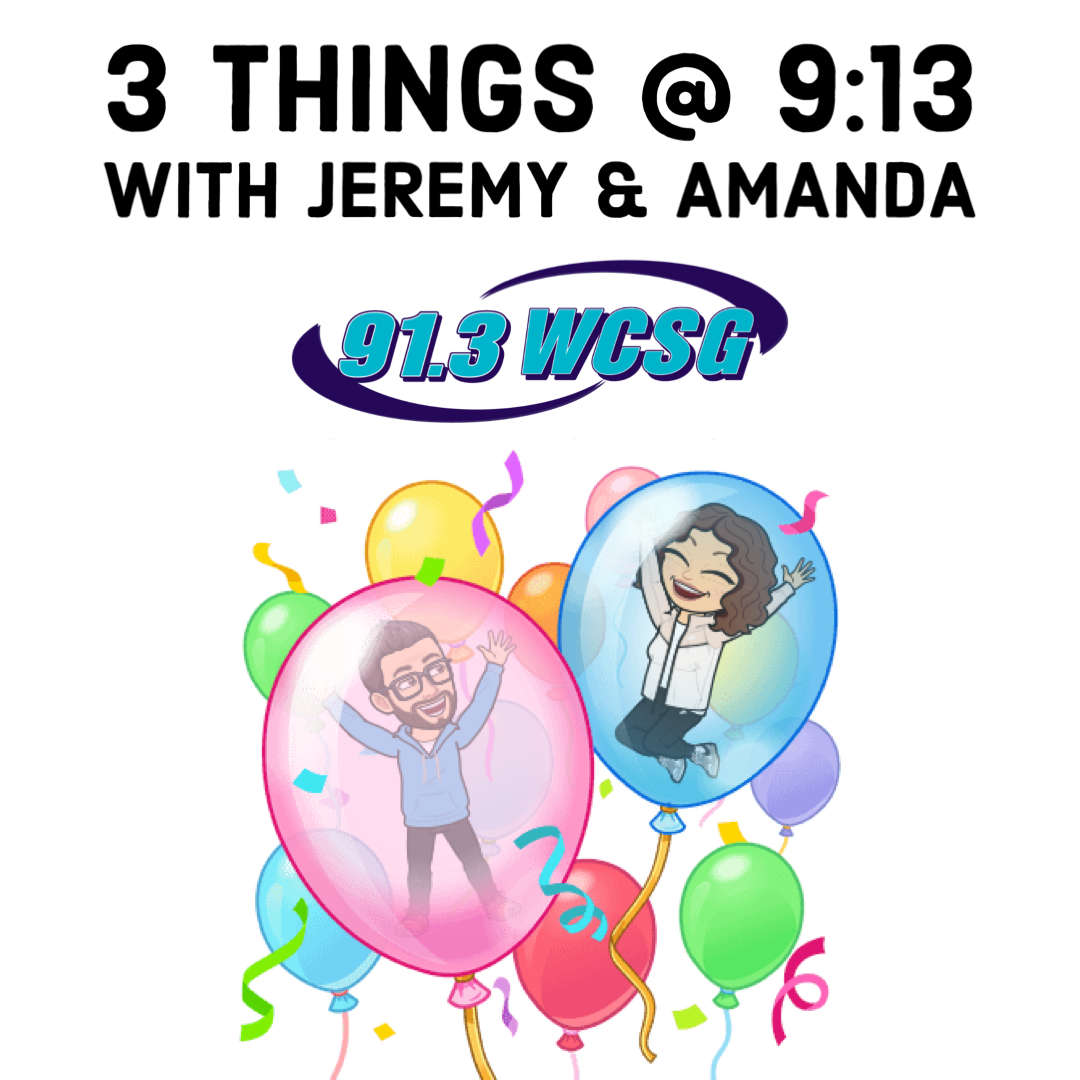 Posted by: Jeremy & Amanda | Friday, June 9th, 2023 ( 9:15am)
You spend time with your Family-Friendly morning show all week long and every Friday at 9:13am we recap the 3 Things that we learned this week!
Here's what we learned this week...
We found a great list of summer boredom busters to help kids develop skills for the future!
Krispy Kreme is on the hunt for a Chief Donut Dream to create the next big donut flavor!
And, while we didn't learn it, we were reminded of God's faithfulness as WCSG celebrates it's 50th anniversary today!
For more on these stories and more, head HERE!
Family-Friendly Commercial-Free