3 Things @ 9:13 with Jeremy & Amanda (02-10-23)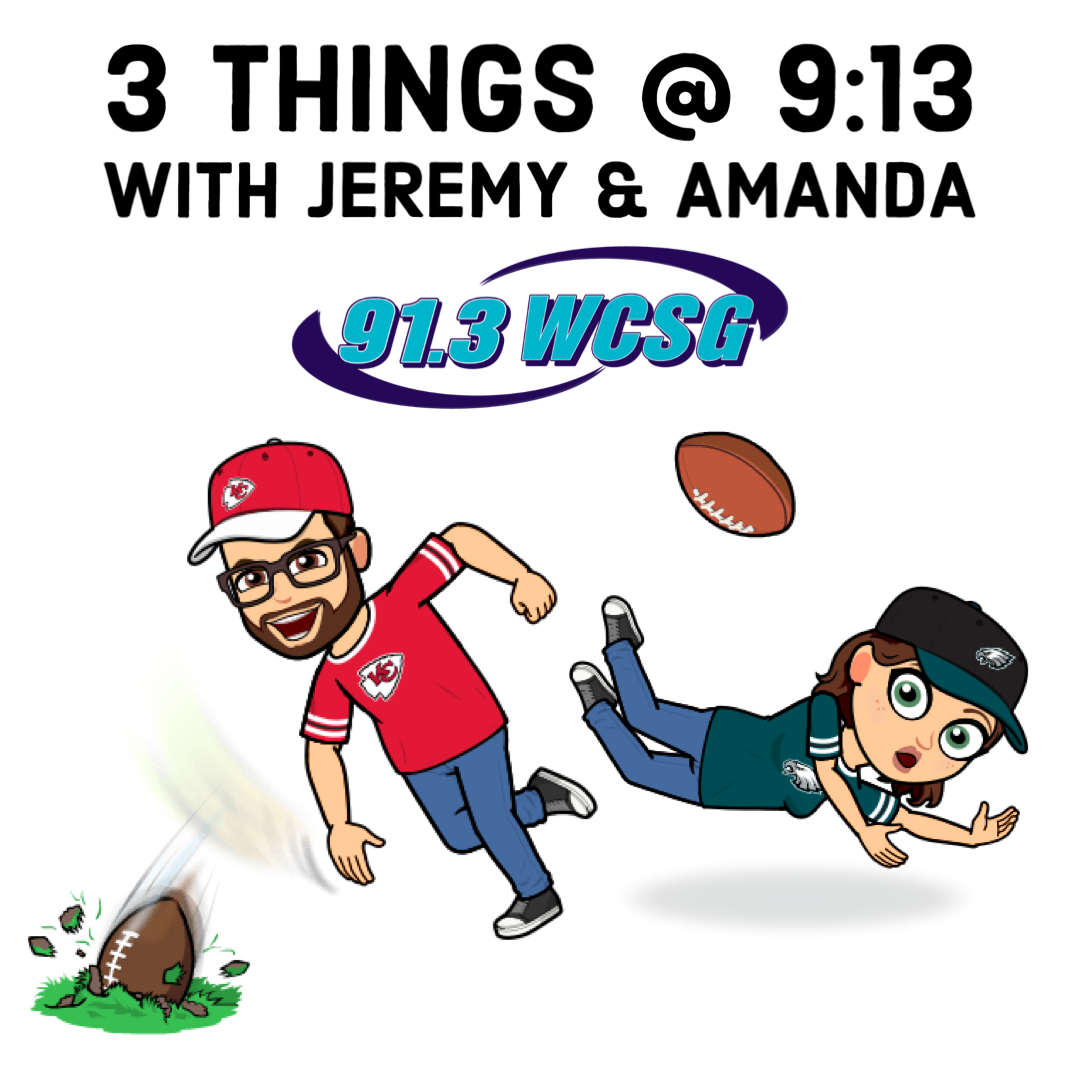 Posted by: Jeremy & Amanda | Friday, February 10th, 2023 ( 9:15am)
You spend time with your Family-Friendly morning show all week long and every Friday at 9:13am we recap the 3 Things that we learned this week!
Here's what we learned this week...
Inspired by the lifesaving response to Damar Hamlin, the NFL is offering free CPR lessons!
Donna Kelce will be cheering her "super" sons with some special pieces of clothing and accessories!
And...the fascinating behind-the-scenes story of how Super Bowl footballs are made, and how many each team gets!
For more on these stories and more, head HERE!
Family-Friendly Commercial-Free