11/11/21 - WCSG Travelin' Together Series - Blandford Nature Center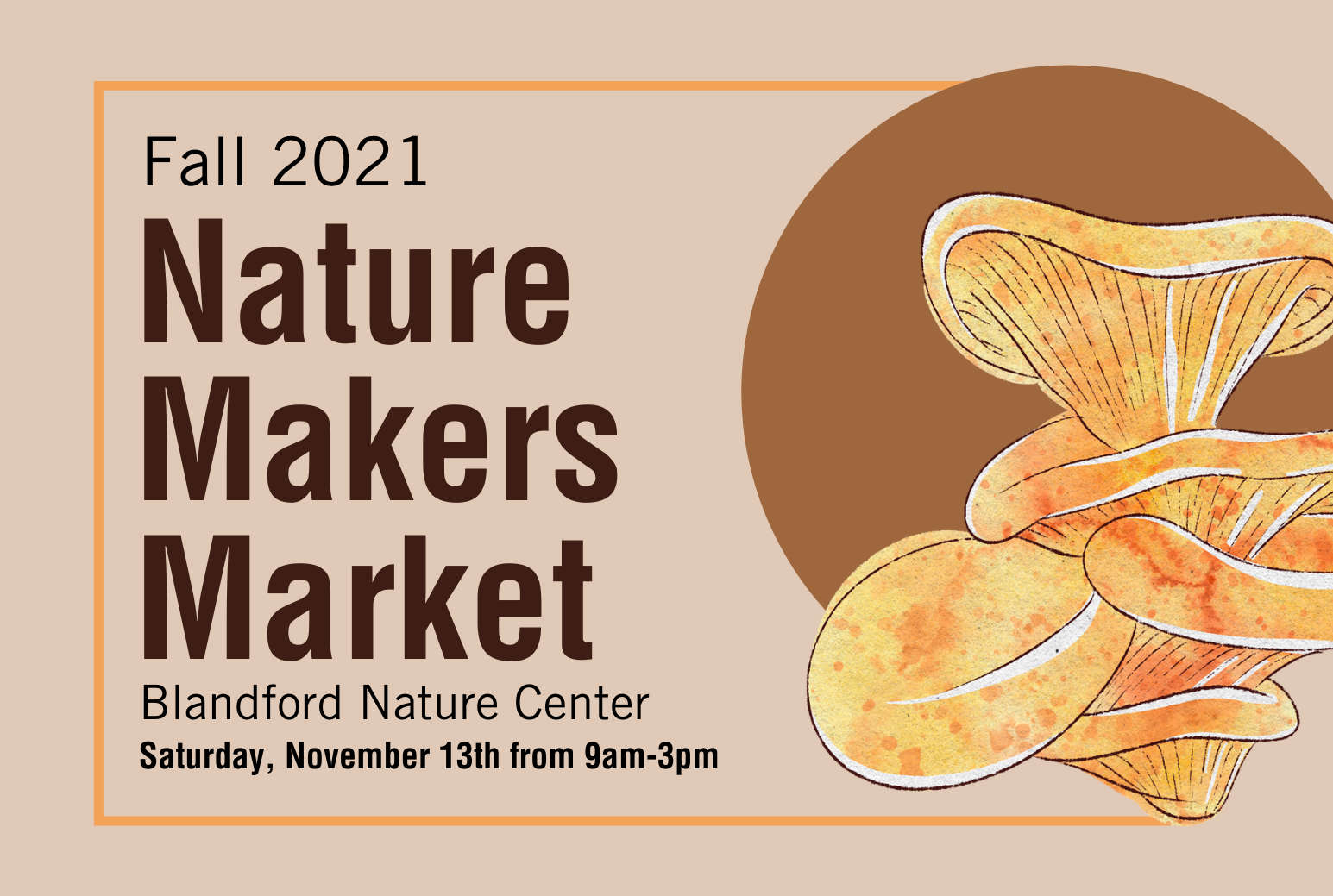 blandfordnaturecenter.org
Posted by: Becky Carlson | Thursday, November 11th, 2021 ( 6:00am)
Join us at Blandford Nature Center for Nature Makers Market featuring gifts and goods inspired by nature and created with natural materials. Vendors will be selling a variety of handcrafted goods including jewelry, textiles, art prints and illustrations, stickers, and more! This is the perfect opportunity to shop for the holidays (or for yourself) while supporting local makers and Blandford Nature Center!
Vendors Include:
Birds of the Air Gifts
E-Scape Art Glass
Ghost Forest Resin Works
Nature Walk Studio
Red Hydrant Press
Moma & Mae Bean
Mark of Nature
Runaway Press
Smiling Bird Studio
Solstice Handmade
Sue Van Dame Jewelry
Wildship Studio
I Love Rocks!
J6R6
LIEFdesign
Shopping is open from 9am-3pm and includes the Blandford Nature Center gift shop. Volunteer blacksmith, Lori Beck, will be in the R.B. Stilwill Blacksmith Shop running our forge and will also have goods for sale and be taking orders. Admission to the marketing is FREE. General admission is only required if you choose to enjoy the trails, Wildlife Education Center, or Wildlife Trail.
Blandford Nature Center encompasses 264 acres of diverse habitats, an interpretive center, farm demonstrations and several historic buildings.
Wildlife education center, organic farm, summer camps, historic buildings, seasonal festivals, and a working sugarbush are all part of Blandford Nature Center. Memberships available, volunteers always welcomed. A warm and friendly atmosphere to explore, connect and deepen your relationship to the earth. Fun for the whole family! Admission fees apply.
Blandford Nature Center is located at: 1715 Hillburn Ave. NWGrand Rapids, MI 49504 (616) 735-6240
More information is available at: blandfordnaturecenter.org
Family-Friendly Commercial-Free