10/14/21 - WCSG Travelin' Together - Oval Beach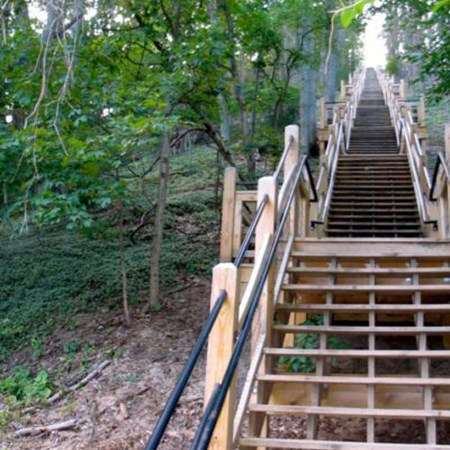 Posted by: Joel Hill | Friday, October 29th, 2021 ( 7:22am)
Recognized as one of the best shorelines in the world, Oval Beach in Saugatuck is something to still take in as we enter the fall season.
Oval Beach is recognized as a truly remarkable destination with soft sand, a little more privacy, and a one mile loop trail to walk and explore. You'll enjoy the quietness of the area and still be within walking distance of the downtown area.
The area is known for the historic 300 steps to climb Mt. Baldhead. Don't let the image fool you, many people take the trip to the top of those steps which have been improved over the years. Once you ascend to the top, you're rewarded with a fantastic view of Saugatuck/Douglas and Lake Michigan. Also nearby is the hand-pulled chain ferry you can ride for a laid back experience across the Kalamazoo River.
Within a few minutes drive, there are also several orchards if you still need a pumpkin for the front porch.
For information on Oval Beach visit Oval Beach/Mt Baldhead.
Family-Friendly Commercial-Free