Tomato Cracker Salad is here for your next family gathering!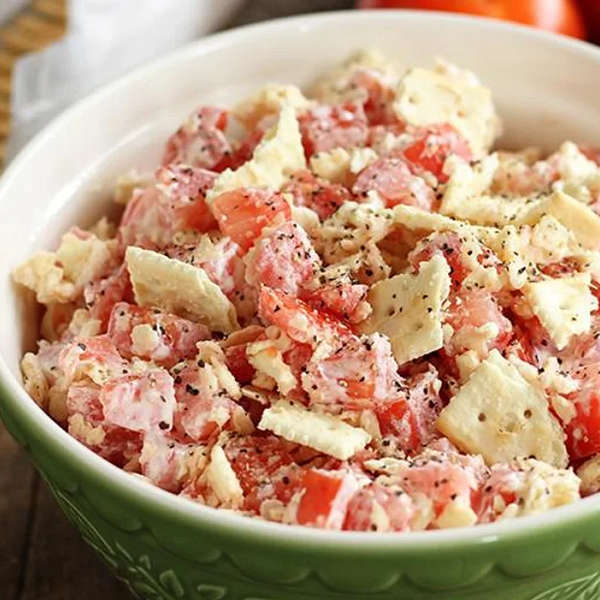 Source: SouthernThing.com
Posted by: Jeremy & Amanda | Monday, July 25th, 2022 ( 9:47am)
In the Midwest, we have a knack for creating salads without lettuce.
Enter, the tomato cracker salad! It's here to surprise your next pot luck or family gathering!
According to the article, all you need is; four tomatoes, mayonnaise and a sleeve of saltine crackers. Oh! And serve immediately!
You can read more about tomato cracker salad here!
Family-Friendly Commercial-Free