The Mother of the Kelce Brothers will be Decked out in Eagles and Chiefs Wear!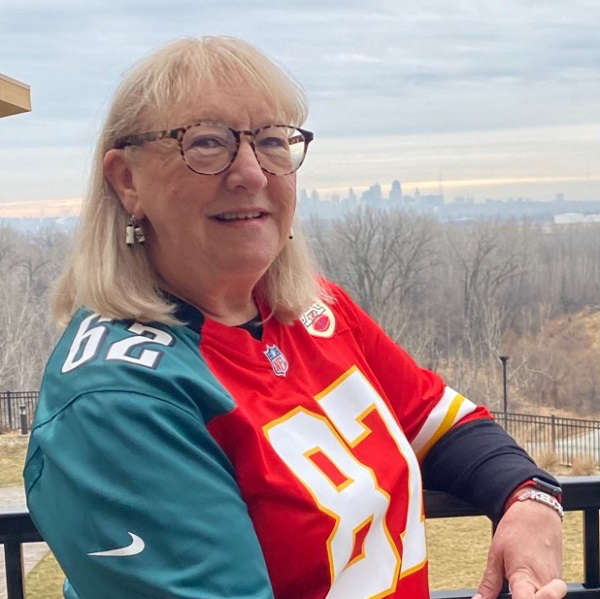 Source: Twitter/Donna Kelce
Posted by: Jeremy & Amanda | Friday, February 10th, 2023 ( 8:42am)
Donna Kelce is the mother of brothers Jason and Travis Kelce who are on competing teams for the Super Bowl this weekend. Here's all the Eagles and Chiefs wear she'll be donning to cheer her sons on!
Read more about the story HERE!
~Jeremy & Amanda
Family-Friendly Commercial-Free