How to save money on your holiday cooking!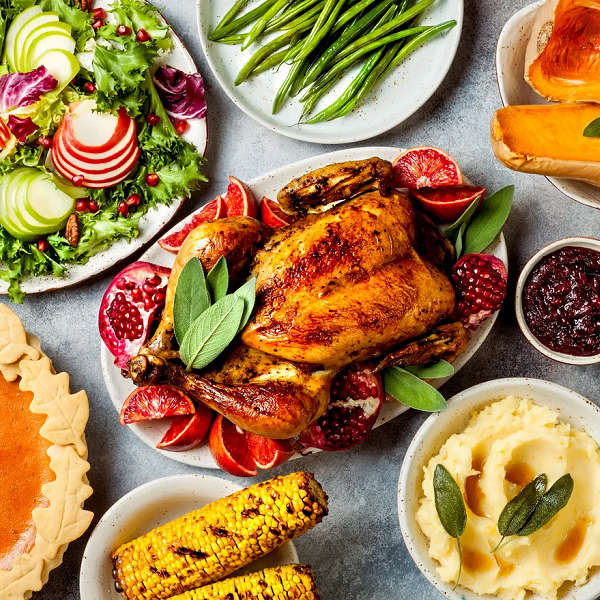 Source: https://www.eatthis.com/
Posted by: Jeremy & Amanda | Friday, November 11th, 2022 ( 8:45am)
The holidays are coming, and as we still wrestle with inflated prices, here are a few tips that can help you cut back on spending for meals and baking!
1 - Keep it Simple: Go potluck style. You prepare the protein and have guests bring the sides and desserts.
2 - Avoid Trends: Trends like charcuterie/butter/board are lavish and often require multiple ingredients, which can be expensive.
3 - Smaller Portions: We tend to overindulge during Thanksgiving. Offering smaller portions cuts back on this, cost, and waste.
4 - Swap Proteins: Turkey is the tradition, but it can be expensive, consider an alternative like chicken. More bang for your cluck. Kidding. Terrible joke.
Additionally, there are some ways to plan ahead to save money on things like eggs, butter, and milk! The short answer? FREEZE THEM!
~Jeremy & Amanda
Family-Friendly Commercial-Free