Ep. 080 - The One with the Hairy Hobbit Feet
WCSG Backstage
Tuesday, September 14th, 2021 - 25 minutes
Welcome! It's time for another episode of WCSG Backstage! This episode Jeremy, Amanda, Steve, and Kathy have a great fall, play a tricky round of "Would You Rather...", try a little trivia with "Notable Quotables", and Steve brings a Deep Cut to carry you through! Grab your credentials, it's time to head backstage!
---
ARTICLES:
No articles this time. BUT...Here's the Humpty Dumpty meme that we referenced in the episode!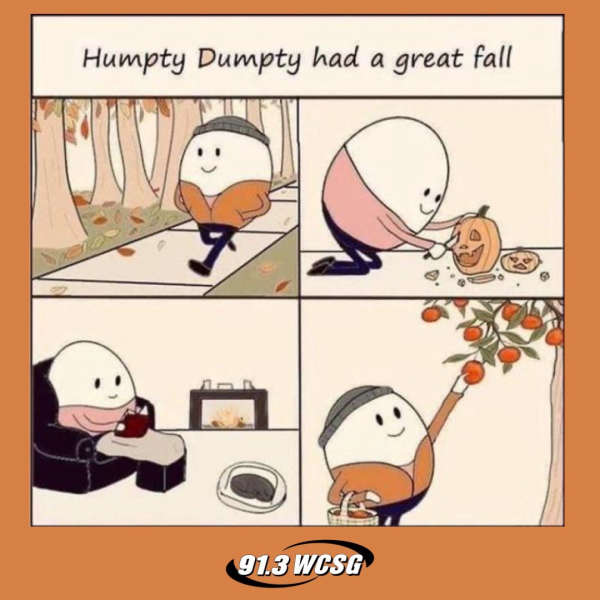 ---
DEEP CUT: NEEDTOBREATHE (feat. Jon Foreman of Switchfoot) - "Carry Me"
DEEP CUT: NEEDTOBREATHE (feat. Jon Foreman of Switchfoot) - "Carry Me" (Acoustic from the Dark Horse Sessions)
---
Subscribe to this podcast
Family-Friendly Commercial-Free