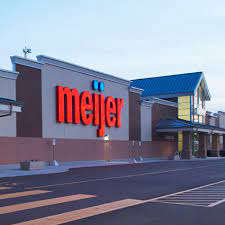 meijer.com
Meijer says they will give a coupon to those college students who get their COVID-19 vaccine at a Meijer pharmacy.
Some Michigan colleges and universities are requiring all students, staff and faculty to get vaccinated. That includes the University of Michigan, MSU and Grand Valley State University. Grand Rapids Community College is not requiring the shots but they are offering a $200 credit to students who get them.
Meijer says they will give a $10 coupon to college students who get their COVID-19 vaccinations at one of their pharmacies.
Students will need to get the first dose by Sept. 30 and once they receive the final dose at Meijer, they will get a coupon for $10 off any purchase for 28 days.
Meijer President and CEO Rick Keyes said, "Returning to campus is a huge and exciting step toward normalcy following the pandemic that disrupted so much of our lives. But to continue on that path, we encourage everyone who is able to receive the vaccine to take this important step."
The state has seen an uptick in COVID cases, which is likely driven by the Delta variant.