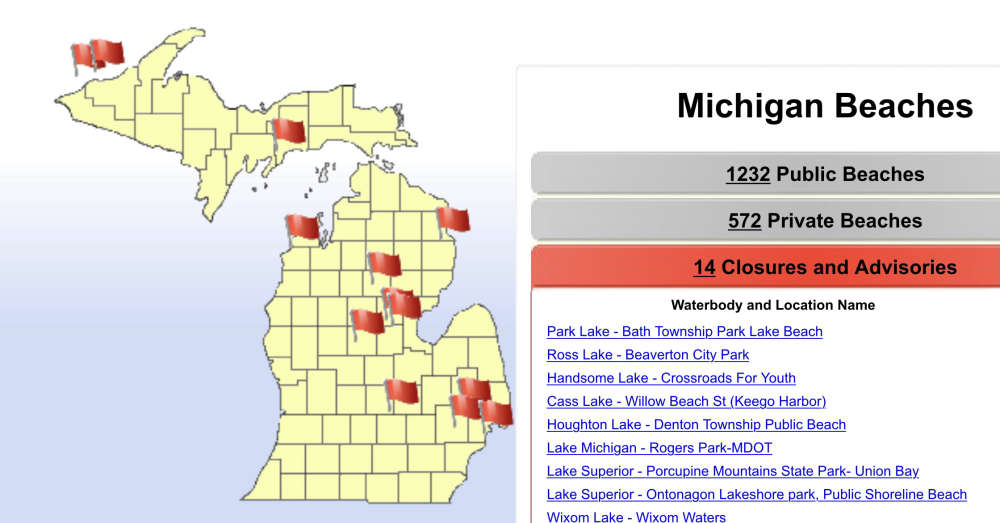 (c) https://www.egle.state.mi.us/beach/
(MLive) - Michigan summers and beach days go hand-in-hand, but not every beach is fit for swimming. Check a list of beaches that are closed or under contamination advisories for high bacteria levels.
The notifications are made as part of the Michigan Department of Environment, Great Lakes, and Energy's Beach Guard system.
Each beach's status is subject to change as new test results come in.
To see an up-to-date map of red-flagged beaches and details on the water quality tests, check the Beach Guard website.
The Beach Guard site gives the public information on beach water quality across the state and includes water sampling results and daily updates on which beaches are under advisories of have been closed.
The data covers 1,224 public beaches and 575 private ones.