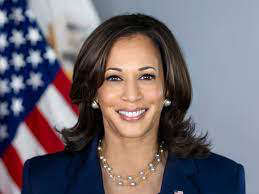 Vice President Kamala Harris. Photo courtesy of the White House.
Vice-President Kamala Harris is traveling to Detroit today.
She was originally scheduled to visit in June but the trip was postponed due to heavy rain and flooding.
Harris will take part in a voting rights listening session at the TCF Center at 2 p.m. this afternoon. She is expected to speak about Detroit's COVID vaccination rates and encourage more people to get vaccinated.
Late this afternoon she will speak at a reelection event for Michigan Gov. Gretchen Whitmer.