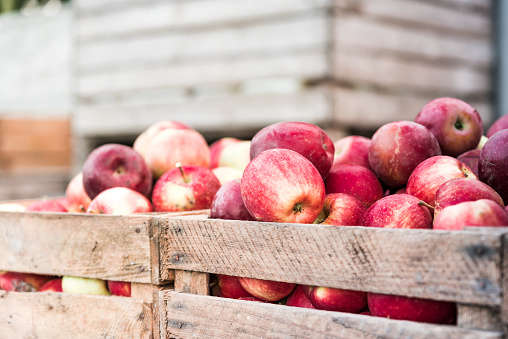 istockphoto unsplash.com
The Michigan Apple Fest takes place this weekend in Sparta and will feature a number of family friendly events and plenty of food options.
It is now officially Fall and along with the new season comes cooler temperatures and celebrating Michigan's apple crop.
Michigan's apple crop typically averages about 24 million bushels, from 775 family-run farms. That average puts Michigan as the third-largest producer of apples, behind Washington and New York.
Early varieties of apples are ready for picking including: paula red, ginger gold, gala, some honey crisp and others. The apple picking season typically starts in August and runs into October with different apple varieties ripening at different times.
There are a number of orchards throughout the state that are open for picking. Many of them celebrate the season with festivals and special activities.
This weekend (Sept. 23, 24, 2022) the Sparta Michigan Apple Fest will be held.
The Michigan Apple Fest is a family oriented event celebrating the harvest of fresh fruits and vegetables grown in Sparta, Michigan, the heart of apple country.
The event features Michigan apples in food and beverages sold by local restaurants, cider and donut tasting competitions from farms markets, local history of apples in Michigan and kids games. There will be an artisan market, tractor rides, apple sling shot contest, lumberjack show as well as food trucks, music and other entertainment.
For more information on the Festival: michiganapplefest.com
More information on apple picking orchards: applepickingorchards.com/michigan/