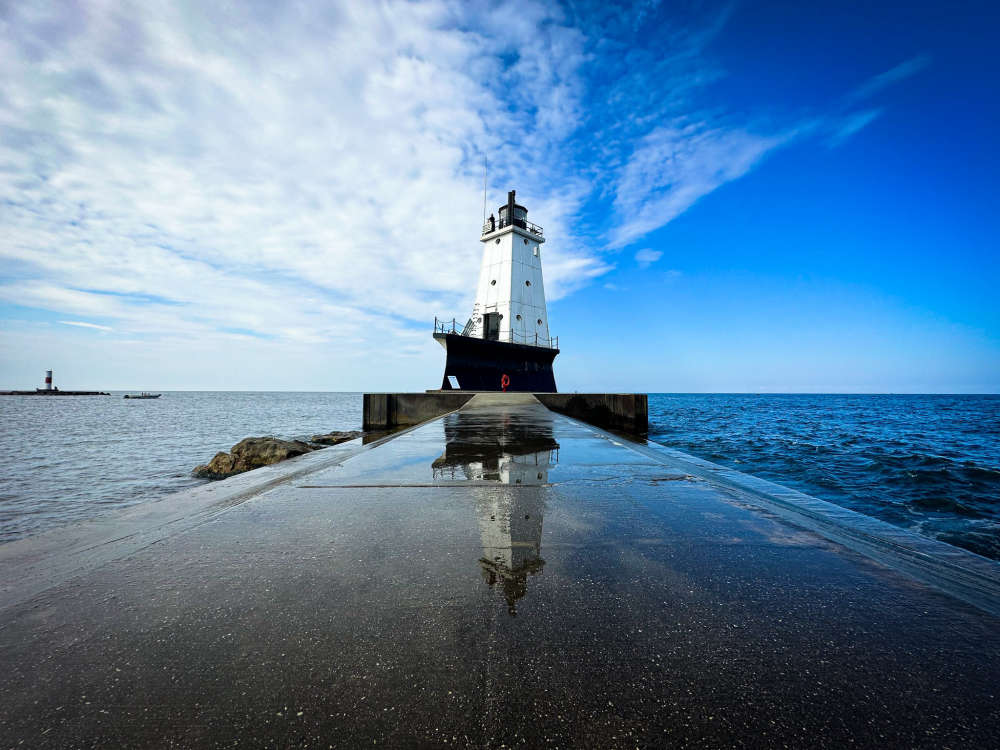 Find out why the light tilts when you visit the structure this weekend. Photo credits to @jocelynwhitephotos on Instagram. 8/31/23.
The light will close for the season after this weekend. Visit the most photographed lighthouse in the state.
Did you know Michigan's #1 lighthouse isn't actually a lighthouse?
Our WCSG's Travelin' Together series explores the Ludington North Breakwater Light which will close to this season's tours after this weekend.
Because there is no actual house attached to the structure, it can't technically be called a lighthouse. That hasn't stopped millions of visitors from climbing the interior of the structure.
The white pyramid structure was first put into service in 1871. Standing only 25 feet tall the structure has undergone multiple renovations, but the purpose has remained the same – to provide save travel around some dangerous waters on the big lake.
The Sable Points Lighthouse Keepers Association maintains the North Breakwater Light, and it is open to the public for tours daily from 10am-5pm. If you wish to visit, it's recommended you place a reservation. For more information, including prices and times, visit NLBL.