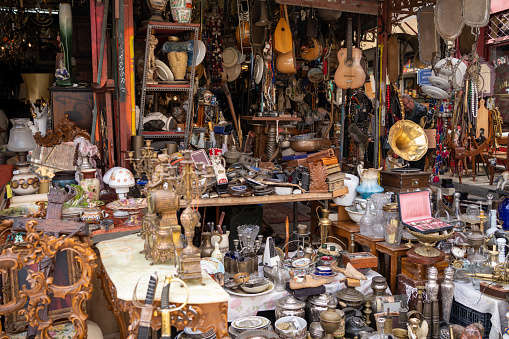 istockphoto unsplash.com
Vintage and antique collecting is on the rise. The Allegan Antique Market takes place this weekend while Midland will host a large antique festival in September.
This weekend marks the last Sunday of the Month, which means the Allegan County Fairgrounds will host their monthly Antique Market. The Allegan event is held the last Sunday of every month from May - September.
Our WCSG Travelin' together Series takes a look at antiquing in Michigan.
More people are looking to decorate with vintage and collectible items and that has drawn larger crowds to these kinds of shows as well as the number of stores that offer antiques.
The Allegan Antique Market opened back in 1978 and has grown to attract hundreds of quality dealers. Over the years many changes have taken place and the show has grown to exhibit hundreds of dealers. New buildings, expanded exhibitor areas, camping, food services and picnic areas have been added. Show hours: Sunday 8am-4pm. Parking is free and admission is $5.
Toward the end of September, is the popular Michigan Antique & Collectible Festival in Midland. Thousands of dealers will be on hand, as well as a Swap Meet and Car Show. About a thousand antique dealers set up at the Midland County Fairgrounds. The event takes place Sept. 24-25, at 6905 Eastman Ave., Midland, MI. There is $10 admission per person and parking is free. Hours of the show: Saturday 8am-6pm, Sunday 9am-4pm.
Michigan also offers a directory of antique shops for those who may be interested. The Michigan Antique Trail map includes a list of shops, shows, events and auctions.