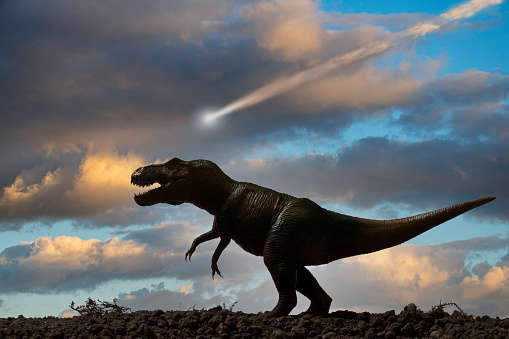 istockphoto unsplash.com
Dinosaur parks in Michigan will give visitors a firsthand look at what the world was like when dinosaurs roamed the land.
Our WCSG Travelin' Together Series takes a look at a couple attractions your family might enjoy exploring.
The one closest to home, is Western Michigan University's Dinosaur Park in Kalamazoo. The free park, open all year round, is located on their campus, near Rood Hall. There are 7 large-scale ones on display, along with facts about each animal.
Located behind Lee Honors College, on the northeast side of Rood Hall, the park currently features favorites like Stegosaurus, Triceratops, Parasaurolophus, Spinosaurus and a pair of Utahraptors, as well as ferns that existed during the time they walked the earth. The park also has plans to expand. While visiting the dinosaur park, visitors can go inside Rood Hall to check out the collection of fossils, shark teeth, mineral specimens and rocks in the Lloyd J. Schmaltz Geology and Mineral Museum.
kzookids.com/western-michigan-university-dinosaur-park/
Farther to the north along US-23 near Lake Huron, in Ossineke, is the larger "Dinosaur Gardens". It was first opened in the 1930's & continued to expand .
The land on which the Dinosaur Gardens sits on also boasts a wide range of natural scenery. visitors will appreciate the cedar swam and stunning views of the nearby Devil River.
Today the park not only includes large reproductions and wooded paths, but there are hands on exhibits. They also offer mini-golf and a frozen yogurt bar.
Dinosaur Gardens is located at 11160 US Highway 23 S, Ossineke, MI 49766.
There is more information available at: www.dinosaurgardensllc.com