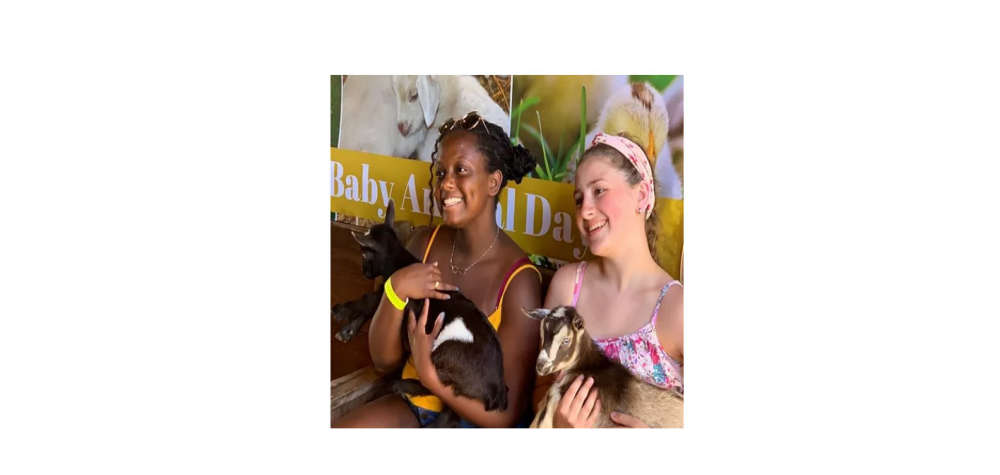 You can hold and pet the animals at the Lewis Adventure Farm & Zoo during the Baby Animal Days this weekend. Image courtesy of Lewis Adventure Farm & Zoo. 6/9/22.
You have the opportunity to hold and pet baby animals this weekend! Who can say 'no' to that!
Who can say no to baby animals? Our WCSG Travelin Together series spotlights the Lewis Farms in New Era, which is celebrating Baby Animal Days. Beginning on Saturday, tiny animals you would find around the farm, and some you normally wouldn't, will be available.
You can get up close and personal with your favorite animals in little form. Baby bunnies, chicks, and goats will be among the many animals available for petting and pictures. The farm boasts over 100 animals in their petting zoo, and even have an aviary full of colorful and very social parakeets. The farm has been in the family since the 1970's but made modifications over the years. Among those were adding over 40 different attractions, mainly focused on various animals, to bring more adventure, experience, and even a little learning to your visit.
Lewis Farms is located just outside of New Era off of US-31. For more information, visit Lewis Family Farm Baby Days for more information on ticket prices, times, and availability.