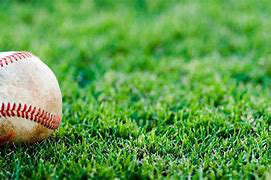 file photo: iStock
A ball park can be a fun family-friendly activity. A time to cheer on your favorite team and try a variety of unique food options.
Play Ball! Across the United States baseball has often been considered as the national pastime and ball parks offer a fun outing for the family.
There are a number of ballparks that are within a few hours drive of West Michigan.
There are major league parks that include:
The Detroit Tigers who play at Comerica Park, located in Downtown Detroit. It has been the home of Major League Baseball's Detroit Tigers since 2000, when the team left Tiger Stadium. The stadium's seating capacity is 41,083.
The Chicago White Sox play on the south side of Chicago at Guaranteed Rate Field. The park opened for the 1991 season, after the White Sox had spent 81 years at the original Comiskey Park.
The Chicago Cubs play on the north side of Chicago at Wrigley Field. It is known for its ivy-covered brick outfield wall, the unusual wind patterns off Lake Michigan, the iconic red marquee over the main entrance, the hand-turned scoreboard, its location in a primarily residential neighborhood and for being the last Major League park to have lights installed for night games, in 1988.
There are also a number of minor league and summer collegiate league teams and ball parks across the state of Michigan. They include:
The West Michigan White Caps in Grand Rapids
The Lansing Lugnuts
The Great Lake Loons in Midland
The Kalamazoo Growlers
Battle Creek Bombers
Pit Spitters in Traverse City
The seasons vary for each league. Each organization works hard to make their games family-friendly and include several promotions, discounts, special guests, unique food choices, and other entertainment during the games.