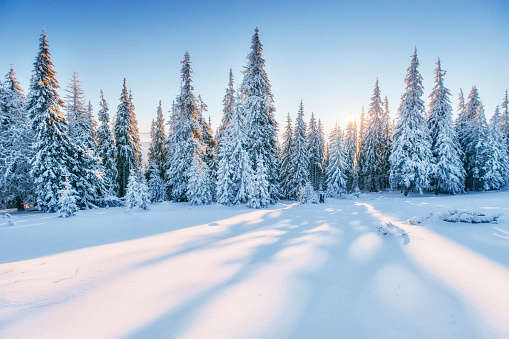 istockphoto unsplash.com - February Pentwater WinterFest
Winterfest in Pentwater – 2nd & 3rd Weekends of February
Pentwater Winterfest kicks off this weekend and continues the following weekend.
The events are designed to promote wintertime activities. Break your cabin fever and join the community events that are planned. Local shops and restaurants will be open as well.
Visit www.pentwater.org for a complete list of activities.
February 11th- 18th
Ice Skating Rink- Weather Permitting
Located at North End Park. Ice Skates will be available to rent (during business hours) at the Pentwater Chamber of Commerce.
Saturday, February 11th
2023 Snowman Scram 5K and 1 Mile Fun Run
The Snowman Scram Run/Walk and 1 mile fun run is a fun wintertime event designed as a fundraiser for the Pentwater Cross Country and Track Teams.
TIME: 1 Mile Fun Run starts at 11:00am with the 5K run/walk to follow.
LOCATION: Start and finish by the bus barn/track at the school
ENTRY FEES: $20.00 for 1 mile Fun Run or $30.00 for 5K run/walk (virtual too).
Questions? Please contact Erika Fatura at efatura@pentwater.k12.mi.us or (231) 869-4100 x 243.
Pentwater Pathways Open 12-3pm
(If there is no snow, the Pentwater event will be postponed until February 18th)
The public is invited to use OCCSA's adult and children's ski equipment on a FREE, FIRST-COME-FIRST-SERVED basis.
The public is invited to use OCCSA's adult and children's ski equipment on a FREE, FIRST-COME-FIRST-SERVED basis. All children must be accompanied by an adult who will assist them in putting on equipment and skiing with them.
See newsletter for more information.
REMINDER: TRAILHEAD AND PARKING AREA are located at Railroad Ave. and Jackson Rd., one mile from Long Bridge Rd.
For ski and trail info visit www.oceanaski.org
Sledding all day at the Village Green
Saturday, February 18th
13th Annual Ryan Williams Perch Tournament 7am to 4pm
Event day registration is 7am to 10am at Pentwater Convenience Center or Port View. The fee is $10 per adult or $5 per kid (15 or younger).
100% Cash and Prize payout for 1st ,2nd, and 3rd place prizes. The final weigh-in will be at Port View no later then 4pm. For more information please contact Pentwater Convenience Center 231-869-4203 or Ryan Williams 616-617-7984.
Winter Farmers Market 10am-1pm Location: Centenary United Methodist Church (82 S Hancock St.). Enjoy local cheese, fish, soaps, baked goods, maple syrup and more.
Poker Run – 12pm-4pm Pentwater Galleries and shops will be part of an afternoon Poker Run. The best hand wins a basket from participating Merchants.
Free Fishing Weekend February 18th & 19th