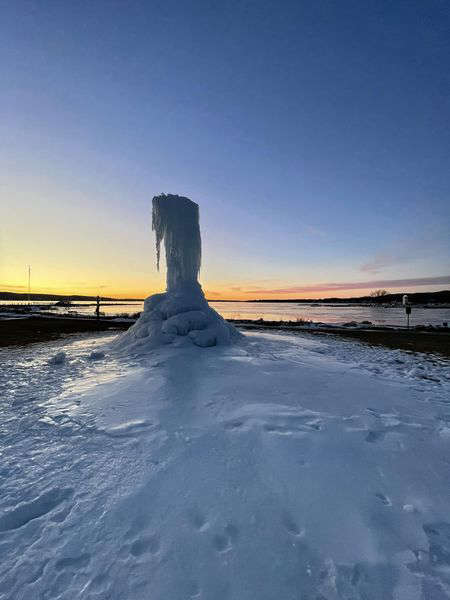 Image - Boyne City, Michigan facebook page
The Boyne City area features a number of attractions, including the Smeltania winter festival.
-When you think of the Boyne City, Michigan area you may think of Boyne Mountain Resort, Avalanche Bay Indoor Water Park, Young State Park, Lake Charlevoix, Walloon Lake, or the Sky Bridge. The area has a lot to offer but this weekend, February 25, Smeltania returns.
Smeltania is a day-long winter festival that features fun for the entire family, with a variety of activities.
Everything takes place at Veterans Park Pavilion in Boyne City. Events will include an ice fishing contest, smelt inspired cuisine, a snowman making contest, polar plunge, chili cookoff, farmers market, scavenger hunt, and more. The event is free for all attendees.
The downtown Boyne City businesses will be featuring specials and discounts all weekend.
Boyne City is located in Charlevoix County, on the southeastern end of Lake Charlevoix.
There are many trails in the area: Avalanche Preserve, including a good sledding hill, and the Boyne River nature area.
Click on one of the above links for more information about the Boyne City area or Smeltania.