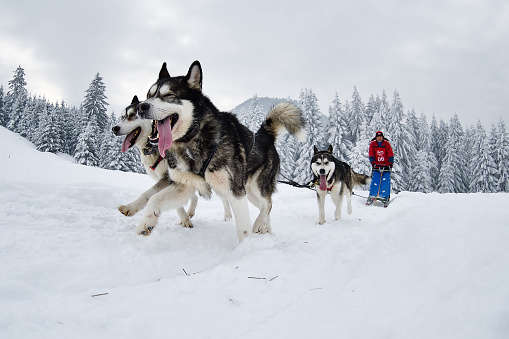 iStock photo - Getty Images
Most sled dog races take place in the U.P. but there are many places to learn more about the sport or take a ride.
The Iditarod race in Alaska takes place next month but this month there will be a number of sled dog races in Michigan. Most are taking place in the U.P.
There are a number of opportunities to watch these races if you head across the bridge. The UP 200 from Marquette to Munising, the Midnight Run downtown Marquette, Jack Pine 30 in Gwinn, Copper Dog 150, Tahquamenon County Sled Dog Races in Newberry, just to name a few.
Closer to home, the Kalkaska Winterfest typically will hold sprint sled dog races, but the 2022 event has been cancelled this year.
It you want to learn more about the sport, take a ride, or visit a kennel, there are opportunities around Michigan to do that.
Options could include:
Lower Peninsula:
-Winter activities at Treetops Resort - Gaylord
-Shemhadar Kennels near Cadillac
Upper Peninsula:
-Nature's Kennel sled dog racing and adventures in McMillan
-Husky Haven Kennels in Shingleton
More winter information can be found at: michigan.org.