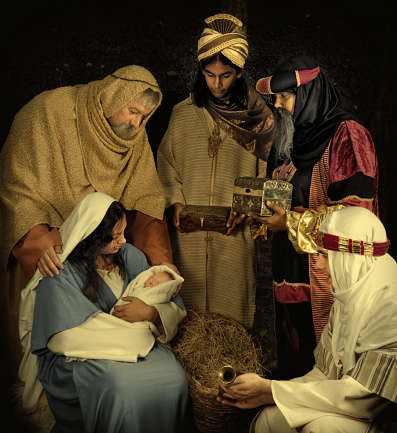 istockphoto unsplash.com
A number of communities offer live nativity scenes for Christmas that reflect the celebration of the birth of Jesus.
-Between Thanksgiving and Christmas a number of area churches and organizations will hold a live nativity. Some allow visitors to walk through and others offer a drive through experience.
It is an opportunity to witness the moment that changed history and transport the audience back to the town of Bethlehem and the birth of Jesus Christ.
People take part in the scenes that come alive and many times actual animals will be used as well.
Many groups use the live nativity as an outreach ministry to share the gospel of Christ.
As we get closer to Christmas there are still a few area live nativity scenes being presented in the West Michigan area.
Living Nativity at Grace Lutheran Church
-404 Glenlord Road, St. Joseph, MI 498085
-December 18, 2022, 6:00-7:30pm
-Register online for a timeslot or walk-ins are also welcome
HorsePlay Equestrian's Live Nativity
-Horseplay Equestrian, 8966 76th Ave Hudsonville, MI
-Friday, December 16, 2022, 6:00-8:00 p.m.
-The half hour show begins at 6:00PM with multiple showings as needed. Enjoy animals in the Candy Cane Corral, doughnuts and refreshments in the Peppermint Café, decorate cookies in the Cookie Cottage, and more
-9275 Adams St, Zeeland, MI
-The annual live nativity will be held at various days and times through the end of December
-Celebrate the birth of Jesus, a display of the Holy Land and visit the animals