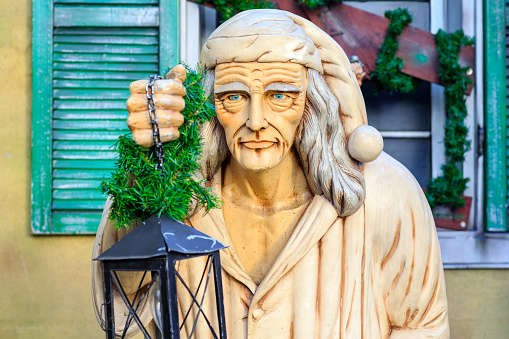 istockphoto unsplash.com - Holly's Dickens Festival
The Dickens Festival continues in Holly, Michigan. It is the oldest, longest running Dickens Festival in the United States.
Holly Dickens Festival In Historic Downtown Holly, Michigan
Join us in 2022...This is their 49th Year!
Here are the 2022 Dates
November 26 & 27
With the Dickens Lighted Parade at 6 pm on Saturday Evening this year.
December 3 & 4
December 10 & 11
Check Out the Full Schedule of Events for Each Day Here
Step back in time this holiday season to the days of Charles Dickens', and become part of "A Christmas Carol".
Stroll the streets, visit the unique shops, and dine the eateries. Your senses will be filled with smells of roasting chestnuts and hot chocolate, and maybe even a lit gruel!
Lose yourself the music of Christmas carols sung on the streets, enjoy the colors and decorations of the shops, and feel the warmth of friends and neighbors as you are greeted on the streets. Holly truly comes alive every Christmas season and YOU are invited to join us for a memorable experience. The Holly Dickens Festival welcomes thousands every year, and perfect for all ages.
The Festival runs three weekends, with a LIGHTED PARADE at the end of the first day, followed immediately with the arrival of Santa Claus and the lighting Ceremony.
The Holly Dickens Festival kicks into full swing for three Saturdays and Sundays, starting the Thanksgiving weekend.
The stores and eateries will be open for Holiday shopping. Listen for the Towne Crier to catch FEATURED ENTERTAINERS.
You may also bump into Mr. Ebenezer Scrooge; you never know what kind of mood he will be in, so it is best to ask before offering him a greeting!
Street performers stroll the streets, anxious to make some new friends. Entertainment will be continuous throughout the festival so be sure to pick up a daily listing of events at the Festival. You can find updated daily schedules here.
Visit our Website: Holly Dickens Festival