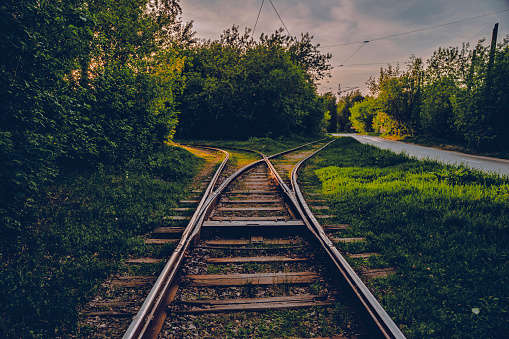 istockphoto unsplash.com
The Coopersville & Marne Railway offers a number of special events throughout the year, including the fall Pumpkin Train.
The Coopersville and Marne Railway continues to offer train rides and special events throughout the year.
The vintage train travels between the villages of Coopersville and Marne, following 7 miles of track originally built in 1858.
They offer much more than just a train ride. On most trains, musicians and actors get passengers involved in the fun during our 90-minute trip back in time.
Generations of families have enjoyed the special event trains for the past 30 years.
They offer seasonally themed train events and excursions throughout the year. Our theme trains, from the beginning of the season, are:
"Beat the Train" 5K Race Coopersville Car Show Shuttle
The Bunny Train Murder Mystery Train
Veteran's Free Troop Train The Famous Pumpkin Train
The Great Train Robbery The Santa Train
Friends of Coopersville and Marne Railway "Pumpkin Train"
Departing October 8, 9,15,16, 22, 23, 29 and 30
Ticket Prices: Adult $23 Senior $20 Child $18 Infant Free
A West Michigan family fall tradition. Passengers are entertained during the journey by our live actors; The Grand Pumpkin, Scarecrow & Little Crow!
Each child's ticket includes a free, locally grown pumpkin the kids can pick from our Pumpkin Patch at the end of the ride. Great fun for the grandparents, parents and of course the kids.
Children under 2 yrs ride free and also get a pumpkin.
Additional Information:
Please arrive 15-30 minutes early for ticket scanning and the boarding process.
Restrooms available in the station and on board the train.
Train ride lasts 90 minutes
To reserve your tickets visit: mitrain.net
You can purchase tickets on-line, also by email, telephone or purchase tickets at our station (306 Main Street, Coopersville, MI 49404) the day and time of your train (if the train is not sold out.) Please arrive at least one half hour early so we can process your ticket before our normal on-time departure.
Friends of Coopersville and Marne Railway Company
306 Main Street, Coopersville, MI 49404
Local: (616) 997-7000