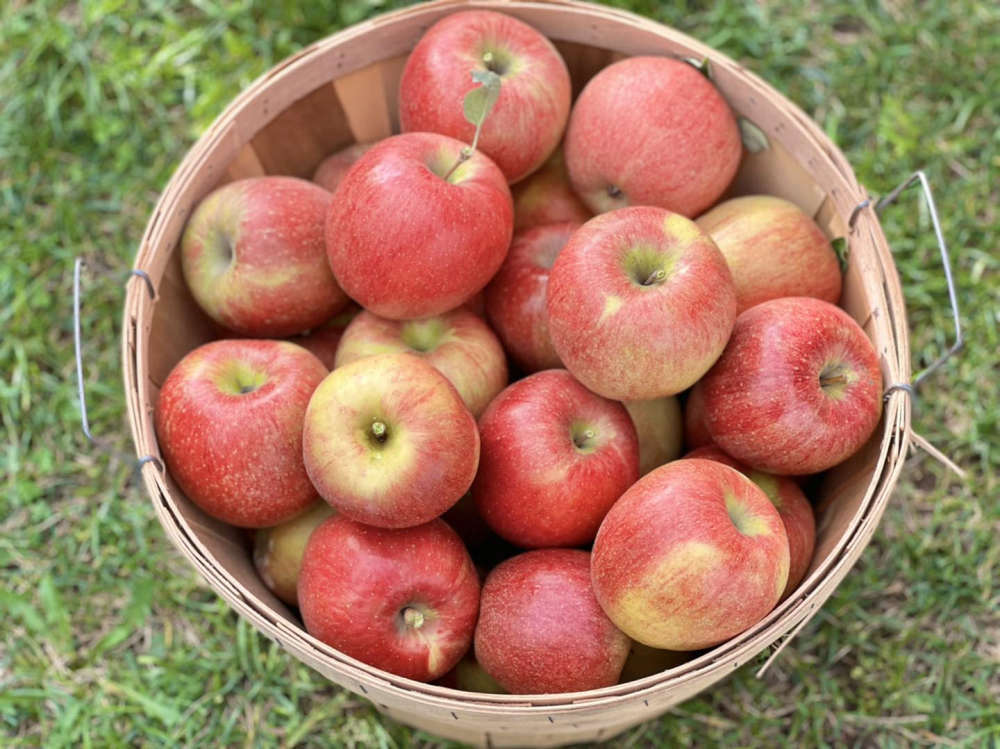 Cranes Orchards continues to operate into the fall, offering close to 20 varities of apples. Image courtesy of Cranes Orchards. 10/13/22
A family favorite for generations, Cranes Orchards offers dozens of varieties of apples, as well as pumpkins, in their U-pick farm.
Mention apples in West Michigan and a name that comes up often is Crane's Orchard.
Our WCSG Travelin Together series visits the Fennville orchard, which is offering 20 varieties of apples, as well as pumpkins. The farm can trace their history back to the late 1800's when the orchard was first planted. Since then, several generations have been working the farm, expanding into Crane's Pie Pantry, which is independently run apart from the orchard.
The farm offers hay rides on the weekend, and installed a 20-acre corn maze to add to the experience.
For more information on fees, as well as prices for apples and pumpkins, visit Cranes.