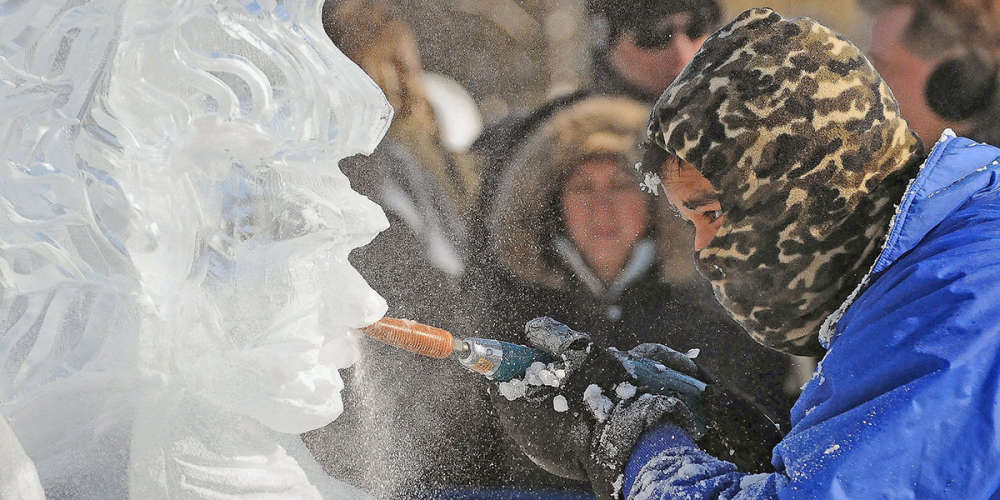 zehnders.com
Zehnder's Snowfest returns to Michigan's Little Bavaria and brings 5 days of wintry fun to Frankenmuth this week.
Celebrating 31 Years of Winter Fun for the Whole Family!
Zehnder's Snowfest in Frankenmuth runs Jan. 26 - 30, 2022.
Zehnder's Snowfest has been host to one of the top snow and ice sculpting events in North America for the past 30 years. Visitors have enjoyed larger-than-life snow sculptures and beautifully detailed ice carvings each year. In addition, Zehnder's Snowfest will have entertainment for the entire family in the warming tent, a fireworks display, petting zoo and children's activities. Plan now to attend Zehnder's Snowfest 2022!
Featuring:
• World Class Double & Single Block Snow Sculpting Championships
• State of Michigan Snow Sculpting Competition
• High School Snow Sculpting Competition
• 100-Block Ice Carving Exhibition
• Collegiate Alumni Ice Carving Competition
CLICK HERE FOR THE SNOWFEST SCHEDULE AND UPDATES