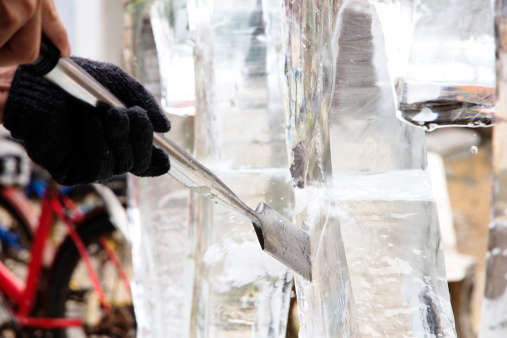 istockphoto unsplash.com - image ice carver
Each year the city of Niles celebrates the legacy of the Hunter Brothers with their annual Hunter Ice Festival.
NILES, Mich. — Approximately 32 tons of ice has now arrived in Riverfront Park in Niles for the 19th annual Hunter Ice Festival.
The ice festival will kick off Friday and last through Sunday. Festival goers can expect to see sculptures scattered throughout the downtown and sponsored by local organizations and businesses.
The 19th Hunter Ice Festival is coming back to downtown Niles.
The festivities this year include ice sculptures, a winter market, giant book sale, an interactive ice park, as well as food and drinks.
This year's carvers include former NICA National Champion Aaric Kendall, master carver Dean DeMarais, Josh Nivens from Buchanan, and Danny Bloss of Niles.
The festival runs Jan. 13 through Jan. 15, 2023.
A number of activities have been planned. Hunter Ice Cream will be sold as well.
There will be interactive games being played, like ping pong on a table carved from ice.
The sculptors this year are working with above-average temperatures which forces them to alter their carving strategy.
A number of warming stations will be available during the festival with hot chocolate and refreshments.
There will be a cupcake contest and fundraiser and the Hunter Ice Festival Open House will take place Saturday at 10 a.m. at the Niles History Center.
A 5K run will be held, photo booth, special breakfast with "Frozen" characters, and music and on Friday night there will be the popular fire & ice live action carving and then fire, at Riverfront Park.
Event information is available at: 19th annual Hunter Ice Festival Schedule