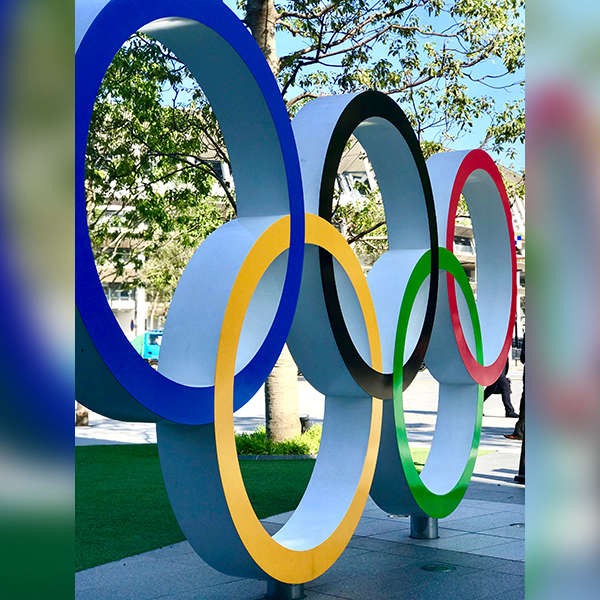 Intl. (MNN) - No matter the sport, an athlete's journey to the Olympics is arduous and expensive. Greg Yoder, Executive Director of Keys for Kids Ministries, says the Olympic Games hold a lesson for Christian parents.
"I saw a story about a young man who was a gymnast; he got the passion and 'the bug' to be an Olympian, and his parents sacrificed so much to get him to where he is today," Yoder says.
"I couldn't help but think, 'Wow, as Christian parents, we should be as passionate about seeing our kids not only know Jesus but following Jesus.'"
Just as every Olympic athlete needs a good coach, every child needs someone to teach them the ways of Christ. Discipleship begins at home, but "so many families don't know how to begin that process, and that's where Keys for Kids Ministries comes in," Yoder says.
Kid-centered Gospel tools
Grand Rapids, MI-based Keys for Kids produces free daily devotionals for children and teens, and you can get them in audio or print.
"It really does help you, as a parent, to begin having spiritual discussions … I wish I would have remembered [about] Keys for Kids when I was a father of four before, and helping them with their walk with the Lord … that would have been so helpful," Yoder says.
"[It runs] the 'full gamut' of talking to kids on the level they're at [and] helping them understand the Bible."
Keys for Kids and Unlocked also help young people learn how to share their faith. A young teenager named Sophia told Yoder she uses Keys for Kids in the Bible study class she leads for fourth-grade students.
"She said, 'The thing I love about Keys for Kids is it made it so simple. I could read the stories to my friends… and it helped us understand the Bible. We wouldn't have been able to understand it if we had just read the passages.'"
Three ways to help kids grow in Christ
Now that you know, how will you respond? Yoder describes three takeaways for any adult looking to "cash in" on the promise of Proverbs 22:6: "Train up a child in the way he should go; even when he is old, he will not depart from it."
First, "if you're not doing devotions with your family, do them," Yoder says.
"Sometimes, [kids will ask] these very tough questions that you might not know the answer to, and that's OK. That's when you start digging in the Word yourself."
Second, "if you're doing devotions with your family right now and you're struggling, and you're not sure where to turn, Keys for Kids can help. We can help provide the tools you need, both for kids and preteens," Yoder says.
"Thirdly, be ambassadors. If you're having a great time doing them, become advocates in your church because a lot of families struggle with this."
Above all else, be sure to pray. "First of all, we can pray domestically for Christian [parents] that, through the Holy Spirit, they'll become passionate about leading their families in Christ," Yoder says.
"Secondly, we can pray internationally. We have so many needs that Keys for Kids Ministries cannot fulfill, simply because we don't have the funding."
-----
By Katey Hearth (Mission Network News) // Keys for Kids Ministries