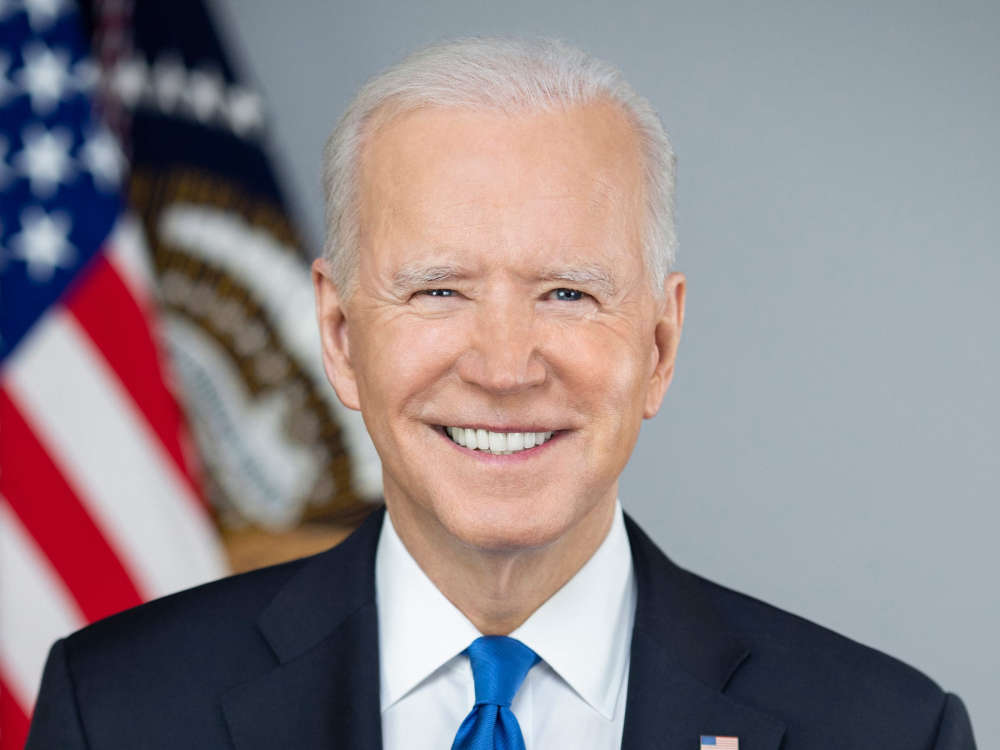 President Biden official photo
President Biden announced sweeping new federal vaccine requirements affecting as many as 100 million Americans.
- President Biden announced a sweeping plan that could force millions of unvaccinated Americans to get the COVID-19 shot. .
Pres. Biden announced Thursday that all employers with more than 100 employees will be forced to either require their employees get vaccinated against COVID-19 or mandate weekly testing for the virus.
Pres. Biden is also requiring vaccination for employees of the executive branch and contractors who do business with the federal government — with no option to test out. That covers several million more workers.
The president announced that the remaining 17 million healthcare workers employed in facilities that receive federal Medicare or Medicaid also will have to be fully vaccinated. Together, the two groups represent about 100 million Americans.
"We've been patient, but our patience is wearing thin," Biden said of the roughly 80 million Americans who have yet to get the shot. "While America is in much better shape than it was seven months ago when I took office, I need to tell you a second fact: We're in a tough stretch and it could last for awhile."
The president also threatened hefty fines for employers that fail to comply with the mandate.
President Biden delivered a speech Thursday afternoon where he unveiled his six-pronged plan to combat COVID-19 in the U.S. this fall.
He zeroed in on the unvaccinated.
His plan will both increase incentives and requirements to get people vaccinated, as well as deploy more testing, masking and other measures to slow the spread of COVID.
Specifically, the Biden plan is broken down into six parts:
1. Vaccinating the unvaccinated
2. Further protection for the vaccinated
3. Keeping schools safely open
4. Increasing testing and requiring masking
5. Protecting our economic recovery, helping small businesses with loans
6. Improving care for those with COVID-19, increasing support for hospitals.
Pres. Biden announced that masks will continue to be required on planes, trains, buses and in airports and train stations. If you break the rules, be prepared to pay.