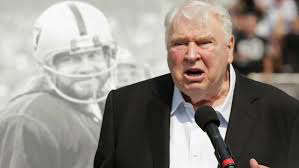 file photo
Former Senate Majority Leader Harry Reid and Hall of Fame Football coach & broadcaster John Madden, passes away.
- Harry Reid, former Democratic Senate leader who spearheaded epic legislative battles through three decades in Congress, has died.
He was 82 and had battled pancreatic cancer. He underwent surgery in 2018 and said less than a year later that he was in remission.
His Washington career spanned 34 years and included 5 terms in the Senate. He represented the state of Nevada.
-Hall of Fame football coach-turned broadcaster, John Madden also died yesterday.
He was 85. No word on the cause of death.
It was Madden's work after retiring from coaching at age 42 that made him a household name.
He educated a football nation through his broadcast NFL games and was a pitchman selling restaurants, hardware stores and became the face of Madden NFL Football, one of the most successful sports video games of all time.