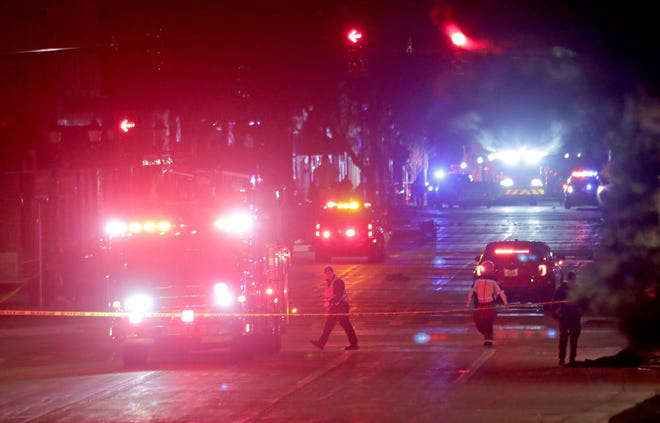 Mike De Sisti - USA Today Network
An SUV crossed a barricade and ran into those taking part in a holiday parade in suburban Milwaukee.
MILWAUKEE — At least 5 people were dead and over 40 people were injured Sunday afternoon during a parade in Waukesha, Wisconsin.
Waukesha Police Chief Dan Thompson said the investigation was ongoing, but that a "suspect vehicle" was recovered and that there is a person of interest in custody.
The incident occurred during one of the city's biggest annual events.
The red SUV broke through barriers and went down the street where the parade was taking place and plowed into a number of parade participants.
A police officer fired gunshots at the SUV in an attempt to stop it, Thompson said, and no bystanders were injured by the gunfire.
In the city's footage, taken from a distance, the SUV speeds into the parade just behind a school marching band.