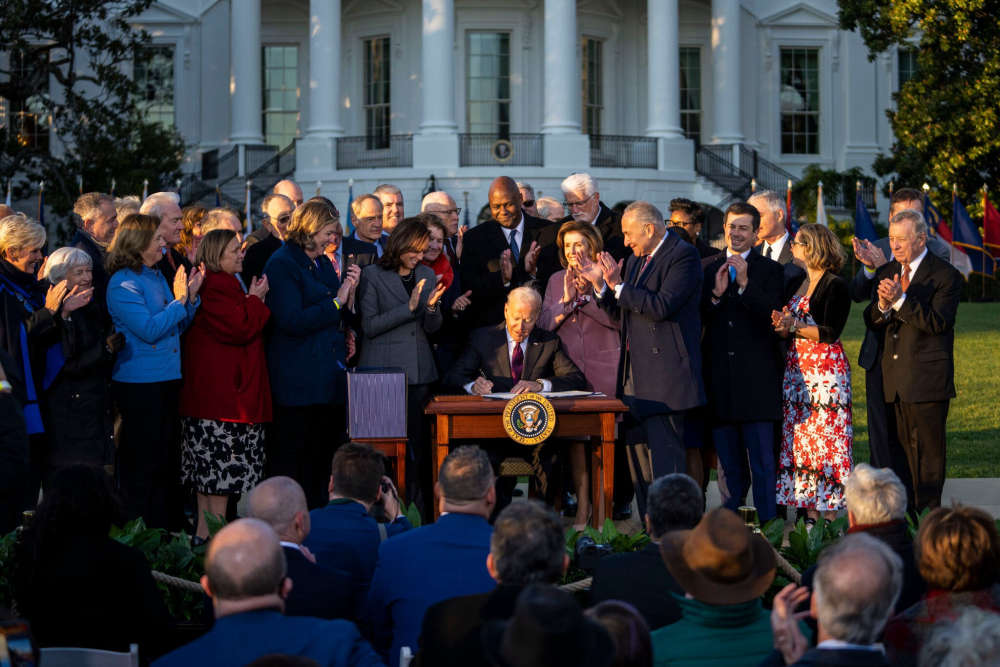 Doug Mills/The New York Times
The new "Infrastructure Law" will benefit our roads, replace lead water pipes, and increase high-speed internet.
—On Monday, President Joe Biden signed into law a $1.2 trillion infrastructure package. Speaking from the South Lawn at the White House, the President said: "We're taking a monumental step forward to build back better as a nation."
The spending law includes billions of dollars for Michigan. The money will include funding to fix roads, replace lead water pipes, expand access to high-speed internet and increase the number of electric vehicle charging stations.
States should begin receiving funding by the spring.
Lawmakers and the Governor will decide which projects will be funding. some state and municipalities will also be able to apply for some competitive grants.