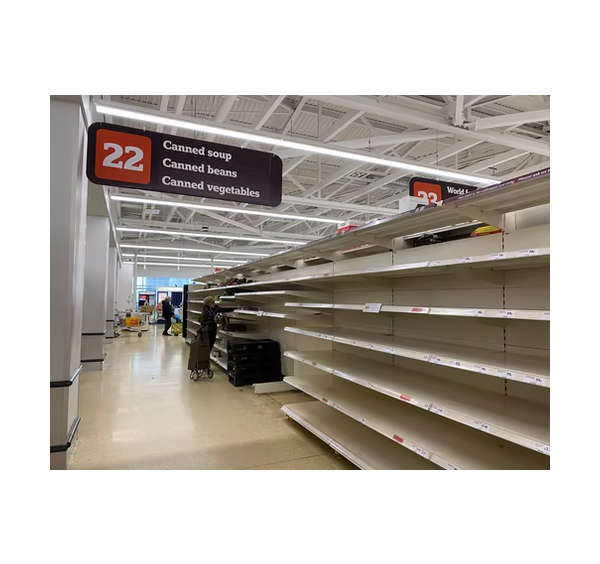 Store shelves are increasingly appearing empty as supply chain issues continue to take their toll in the country. Photo courtesy of Unsplash/John Cameron. 10/13/21.
The President calls it an effort to get more supplies into stores sooner.
In an effort to get more products onto stores shelves, the Biden administration announced a 24-hours, seven days a week expansion of operations at the Los Angeles port.
"Traditionally, our ports have only been open during the week, Monday through Friday. And they're generally closed down on nights and on weekends. By staying open seven days a week, through the night and on the weekends, the Port of Los Angeles will open over 60 extra hours a week. In total, that will almost double the number of hours that the port is open for business from earlier this year."
President Joe Biden says that's an effort to get products distributed throughout the country as shortages of supplies are being to appear in many major retail markets and major stores.
Biden says its a benefit to crews.
"That means an increase in the hours for workers to be moving the cargo off ships and onto trucks and rail cars to get to their destination."
Economists have been concerned that the bottlenecks in the supply chain will disrupt the holiday shopping season, one of the largest periods of sales for many retailers.