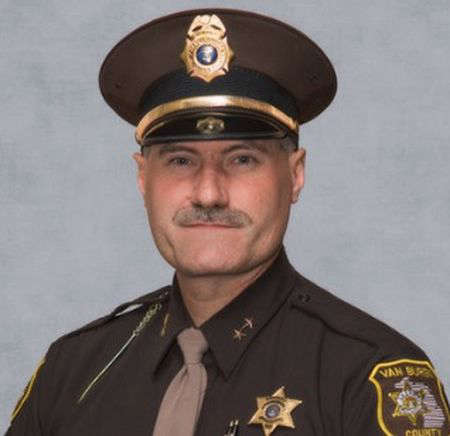 Van Buren County Sheriff Daniel Abbott. Photo coutesy of the Van Buren County Sheriff's office.
Sheriffs were called to the home on a report of an assault.
A Van Buren county man was shot and killed by deputies after stabbing a K-9 unit.
Sheriff's say the suspect was being served a warrant when the K-9 was attacked. Deputies then entered the home and were confronted by the suspect who still had the knife in his hands. According to the department, the deputy then shot and killed the 39-year old Gobels man.
The deputy was not injured.
The K-9 was taken to a Kalamazoo area veterinarian for treatment. There's no update on the animal's condition.
Michigan State police have now taken over the investigation.