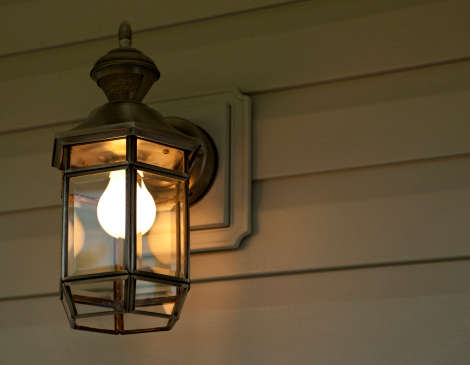 istockphoto unsplash.com

Tonight is a night to promote community unity and partnership with area police departments.

-Tonight (Tuesday) there may be celebrations or gatherings in your community.

Every year, the first Tuesday in August is National Night Out Day.

The event was created to bring civilians, organizations, and the police department together to enhance the relationship between neighbors and law enforcement while bringing back a true sense of community. Their goal is to make our neighborhoods safer, more caring places to live.

Many great stories and friendships have come from National Night Out! Millions of neighbors come out across thousands of communities from all fifty states. Check your local police department to see if they have something planned.

(WOOD-TV-8) Here is a list of events happening near you. Each location will offer free activities, food and resources.
BERRIEN COUNTY
Benton Harbor
Dwight P. Mitchell City Center Park. Features games, equipment demonstrations, snow cones, a book bag giveaway, and a dunk tank from 5 p.m. to 8 p.m.
KALAMAZOO COUNTY
Comstock Township
Merrill Park: 5845 Comstock Ave. Free hot dogs, ice cream, and water will be provided. Live music performed by Alex Mays and friends from 5 p.m. to 7 p.m.
Kalamazoo
Northside Assoc. for Community Development: 308 West North Street. Enjoy free food, a DJ, and games for kids from 4 p.m. to 7 p.m. There will also be resources on housing, childcare, legal advice, literacy services and job placement services.
KENT COUNTY
Grand Rapids (5:30 p.m. to 7 p.m.)
Baxter Neighborhood Association: 1011 Baxter St.
Beckwood Hills Christian Reformed 2100 Chelsea St. NE
Berkley Hills Church: 1670 Ball Ave. NE
Creston Neighborhood, Briggs Park: 324 Knapp St.
Garfield Park Neighborhood Association, Garfield Park: 334 Burton St. SE
Grand Rapids Christian Elementary School: 1050 Iroquois St. SE
Fuller Area Neighbors & MLK Neighborhood Association, Fuller Ave Church: 1239 Fuller St. SE
John Ball Area Neighbors: 1120 Bridge St. NW
Neighbors of Belknap Lookout: 701 Coit Ave. NE
Pleasant Park: 400 Pleasant St. SE
Roosevelt Park: 1205 Grandville/Cesar Chavez Ave.
The city of Grand Rapids Parks and Recreation will also offer free admission to pools at Briggs Park, Martin Luther King Park and Richmond Park.
Kentwood
Ada Bible Church: 1640 East Paris Ave. SE. There will be food and activities from 5 p.m. to 8 p.m.
Pentecostals Church: 2627 44th St. SE. There will be a party from 6 p.m. to 8 p.m.
Walker
Feyen Zylstra, 2396 Hillside Dr. NW 6 p.m. to 9 p.m.
Wyoming
Grace Christian University: 1011 Aldon St. SW. Check out police equipment, fire trucks, TAC team vehicles, K9s, and more from 5 p.m. to 7 p.m.
OTTAWA COUNTY
Holland
Kollen Park: 240 Kollen Park Dr. Features food trucks, ice cream, a DJ, 20+ community organizations, non-profits and resource booths from 5:30 p.m. to 8 p.m.
Zeeland
Zeeland Splash Pad: 21 S Elm St. There will be Root Beer Floats, firetrucks, police cars, dunk tanks and free giveaways from 6 p.m. to 9 p.m.